Red Sox Sign Gomez and Ohlendorf to Minor League Contracts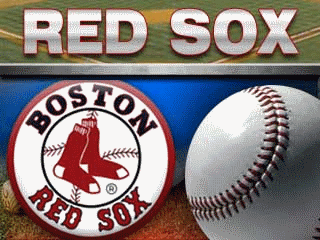 RED
SOX SIGN TWO FREE AGENTS TO MINOR LEAGUE CONTRACTS;

ANNOUNCE
NON-ROSTER INVITES TO MAJOR LEAGUE SPRING TRAINING
CAMP
BOSTON,
MA—The Boston Red
Sox today announced the signings of free agents first baseman Mauro Gomez and
right-handed pitcher Ross Ohlendorf to 2012 minor league contracts with invites
to Boston's Major League Spring Training camp as non-roster players. Both have
been placed on the Triple-A Pawtucket roster.
The club also
announced that 24 players overall will attend the team's Major League Spring
Training camp as non-roster invitees.
The
announcements were made by Executive Vice President/General Manager Ben
Cherington.
Gomez, 27,
played the entire 2011 season with Atlanta's Triple-A Gwinnett affiliate and led
the International League with 264 total bases, batting .304 (154-for-506) with
34 doubles, two triples, 24 home runs and 90 RBI in a career-high 135 games. He
also placed among circuit leaders in batting average (10th), hits
(2nd), doubles (5th), home runs (T-3rd), RBI
(4th), slugging percentage (4th, .522), extra-base hits
(2nd, 60) and runs scored (4th, 76). A native of the
Dominican Republic, Gomez signed with Texas as a non-drafted free agent in 2003
and has hit .274 (806-for-2,940) with 192 doubles, 11 triples, 108 homers and
468 RBI in 775 games over nine minor league seasons in the Rangers (2003-09) and
Braves (2010-11) organizations. This offseason, the right-handed batter played
40 games with Toros del Este and Leones Escogido of the Dominican Winter League,
placing third in the league with 23 walks, and hit .317 (32-for-101) with six
homers and 23 RBI in 27 playoff games for Escogido.
Ohlendorf, 29,
started nine games for the Pirates in 2011 but spent the majority of the season
on the disabled list. He also combined for a 1-1 record with a 3.65 ERA (15
ER/37.0 IP) in seven minor league starts, including six rehab outings, and
posted a 3.33 ERA (9 ER/24.1 IP) in four starts with Triple-A Indianapolis
overall. Over the previous two seasons from 2009-10, he led Pittsburgh starters
with a 3.98 ERA (126 ER/285.0 IP). Selected by the Diamondbacks in the fourth
round of the 2004 First-Year Player Draft out of Princeton University, Ohlendorf
has gone 14-28 with a 4.77 ERA (208 ER/392.2 IP) and 273 strikeouts in 95
appearances (64 starts) over parts of five Major League seasons with the Yankees
(2007-08) and Pirates (2008-11).
The complete
list of non-roster invitees includes left-handed pitchers Jesse Carlson, Rich
Hill and Justin Thomas; right-handers Scott Atchison, Aaron Cook, Brandon
Duckworth, Justin Germano, Will Inman, Doug Mathis, Ross Ohlendorf, Vicente
Padilla, Tony Pena Jr., Carlos Silva, Chorye Spoone and Alex Wilson; catchers
Daniel Butler and Max St. Pierre; outfielders Alex Hassan, Josh Kroeger, Juan
Carlos Linares and Jason Repko; and
infielders Pedro Ciriaco, Mauro Gomez and Nate Spears.
Seventeen of the
24 invitees have Major League experience, including Atchison, Carlson, Ciriaco,
Cook, Duckworth, Germano, Hill, Kroeger, Mathis, Ohlendorf, Padilla, Pena,
Repko, Silva, Spears, St. Pierre and Thomas. Atchison, Hill and Spears all saw
action for the Red Sox in 2011.
Pitchers and
catchers will participate in their first on-field workout at the Fenway South
Player Development Complex in Lee County on Tuesday, February 21. The first
full squad workout of the Red Sox Spring Training camp is on Saturday, February
25.
2012 NON-ROSTER
INVITEES
Pitchers
(15) Catchers (2) Infielders (3)
Outfielders (4)
Scott
Atchison Daniel Butler Pedro Ciriaco Alex
Hassan
Jesse
Carlson Max St. Pierre Mauro Gomez Josh
Kroeger
Aaron
Cook Nate
Spears Juan Carlos Linares
Brandon
Duckworth
Jason Repko
Justin
Germano
Rich
Hill
Will
Inman
Doug
Mathis
Ross
Ohlendorf
Vicente
Padilla
Tony Pena
Jr.
Carlos
Silva
Chorye
Spoone
Justin
Thomas
Alex
Wilson