Red Sox Split Games With Split Squad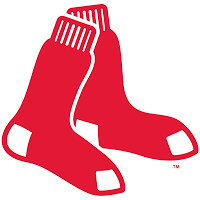 Red Sox Beat Orioles, Lose to Marlins
By DAVID GINSBURG=
AP Sports Writer=
SARASOTA, Fla. (AP) _ Will Middlebrooks hit his second home run off Tommy Hunter in a four-day span, a solo shot in the sixth inning that helped a Boston Red Sox beat the Baltimore Orioles 6-5 Tuesday.
Brock Holt and Ryan Lavarnway also connected for the Red Sox, who stopped Baltimore's seven-game winning streak.
Hunter is vying to replace closer Jim Johnson, who was traded during the offseason. Hunter has pitched three innings this spring training and yielded two runs _ both on homers by Middlebrooks.
This time, Middlebrooks pounced on Hunter's first pitch to put Boston up 3-2. A.J. Pierzynski followed with a single but Hunter avoided further damage.
Holt homered in the third off Miguel Gonzalez, who was struck in the shin by a line drive in his previous outing.
Lackey makes debut; Marlins beat Red Sox 5-4
By MAUREEN MULLEN=
Associated Press=
FORT MYERS, Fla. (AP) _ John Lackey gave up three runs over 2 2-3 innings in his first spring training start for the Boston Red Sox, a 5-4 split-squad loss to the Miami Marlins on Tuesday.
Coming off a World Series title, Boston wanted to bring Lackey along slowly along with Jon Lester, who made his first appearance Monday.
Lackey missed the 2012 season while recuperating from elbow ligament-replacement surgery and pitched 215 1-3 innings during the regular season and postseason last year. He allowed four hits against the Marlins, struck out two and walked none.
David Ortiz went 0 for 3 with two strikeouts, dropping to .105 (2 for 19) with a home run and eight strikeouts. Dustin Pedroia also is 2 for 19 after an 0-for-3 day.
Left-hander Brian Flynn, a contender for a Marlins' rotation spot, allowed one hits in three scoreless innings and Arquimedes Caminero struck out two in two shutout innings.
Kyle Jensen hit a two-run homer off left-hander Drake Britton in the ninth.
AP-WF-03-11-14 2021GMT