Red Sox Start the Season 1 and 5 After Losing Wednesday at Toronto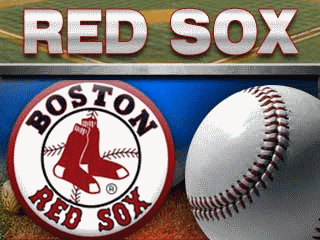 Romero outduels Lester, Blue Jays beat Red Sox 3-1
TORONTO (AP) – Ricky Romero outdueled Jon Lester, Yunel Escobar
drove in two runs and the Toronto Blue Jays beat Boston 3-1
Wednesday to drop the Red Sox to 1-5.
Other than a third inning that saw the teams combine for five
hits and three runs, both left-handers were perfect until Lester
(0-1) issued a two-out walk to Rajai Davis in the eighth, snapping
a streak of 15 consecutive outs. Davis promptly stole second,
beating the tag on a failed Red Sox pickoff play, then scored on
Escobar's single to center.
Romero (1-0) saw his streak of 17 straight outs end when Jacoby
Ellsbury and Dustin Pedroia drew back-to-back walks to begin the
ninth. He left to a standing ovation after Adrian Gonzalez flied
out to center, with both runners advancing on the play.
Sergio Santos came on to strike out Kevin Youkilis, then ended
it by getting David Ortiz to ground out.

(Copyright 2012 by The Associated Press. All Rights Reserved.)