Red Sox Sweep Four From Angels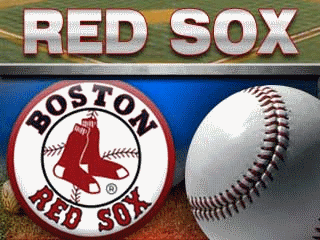 BOSTON (AP) – Victor Martinez homered and drove in four runs and
the Boston Red Sox completed a four-game sweep of the Los Angeles
Angels with an 11-6 win Thursday night.
Martinez's two-run homer in the third cut the Angels lead to 4-2
and his two-run double in the fifth tied it. The Red Sox added
three more runs in the fifth, breaking the tie on Jeremy Hermida's
two-run single and making it 7-4 on Darnell McDonald's RBI double.
Los Angeles dropped its seventh straight game.
Daisuke Matsuzaka (1-1) retired 13 of the last 16 batters he
faced after allowing four runs in the first. Scott Kazmir (2-2)
gave up seven runs in 4 1-3 innings.
Boston improved to 15-14, the first time its been over .500
since opening night.