Red Sox undecided on Series Games 3, 4 pitchers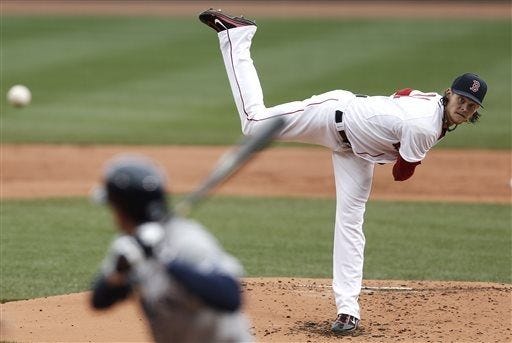 Red Sox undecided on Series Games 3, 4 pitchers
BOSTON (AP) _ Boston Red Sox manager John Farrell says he hasn't decided on his exact pitching rotation beyond Game 2 of the World Series.
Farrell said before the opener against the Cardinals on Wednesday night that Clay Buchholz and Jake Peavy will pitch Games 3 and 4 after the Series moves to St. Louis. But he's not sure what order they'll go in.
Jon Lester was scheduled to face St. Louis' Adam Wainwright in Game 1. John Lackey will go for Boston against Michael Wacha in Game 2 on Thursday night at Fenway Park. St. Louis is expected to start Joe Kelly and Lance Lynn in Games 3 and 4.
Asked if Buchholz was injured, Farrell said it's not anything that would keep him from starting.