Red Sox Get Solid Effort from Workman to Beat Mariners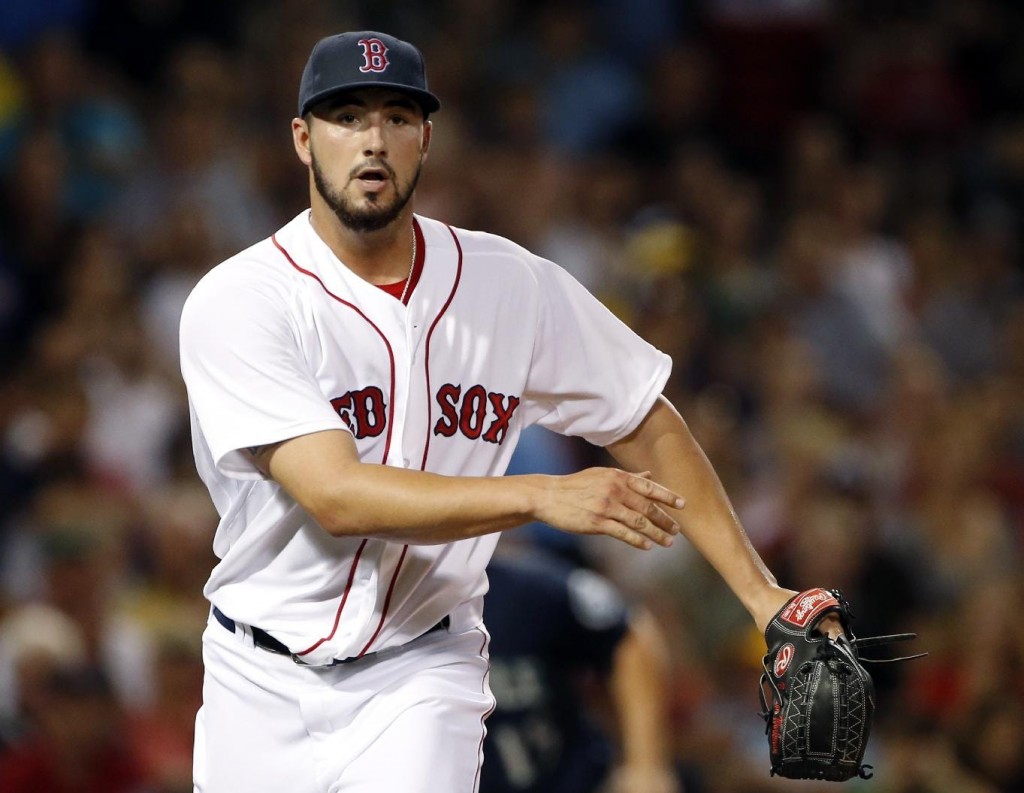 Workman gets first win as Red Sox beat Mariners
By DOUG ALDEN=
Associated Press=
BOSTON (AP) _ Rookie Brandon Workman struck out nine while picking up his first major league win, allowing one run over six innings as the Boston Red Sox beat the Seattle Mariners 8-2 on Tuesday night.
Jacoby Ellsbury and Dustin Pedroia homered in the second, giving Workman a cushy 5-1 lead that the young right-hander never squandered in just his third start in the big leagues. He allowed six hits, three of them in the sixth when Seattle loaded the bases with one out before Workman (1-1) ended the threat with back-to-back strikeouts.
Joe Saunders (9-10) allowed six runs over five innings for Seattle, including two in the first as the Mariners set themselves back with an error and a passed ball.
AP-WF-07-31-13 0210GMT