Red tide not as fearsome as predicted this year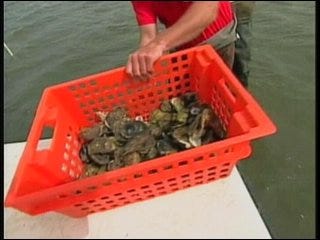 BARNSTABLE, Mass. (AP) – Dire predictions of widespread red tide
outbreaks this spring have so far proven wrong.
State and federal officials warned in February that massive
blooms of the toxic algae could close shellfish beds from Maine to
Cape Cod this spring and summer.
But Massachusetts' top shellfish biologist tells the Cape Cod
Times there's "nothing going on." Michael Hickey says coastal
monitoring and research cruises in the Gulf of Maine and
Massachusetts Bay are showing only low levels of red tide.
Officials were concerned after fall surveys showed high levels
of the red tide algae cysts that seed the next year's bloom. But a
big problem hasn't materialized.
Hickey said there's a chance of big blooms later this year. But
he said he always feels better if Memorial Day weekend passes
without major problems.