Reed announces over $500K for Emergency Management Agency headquarters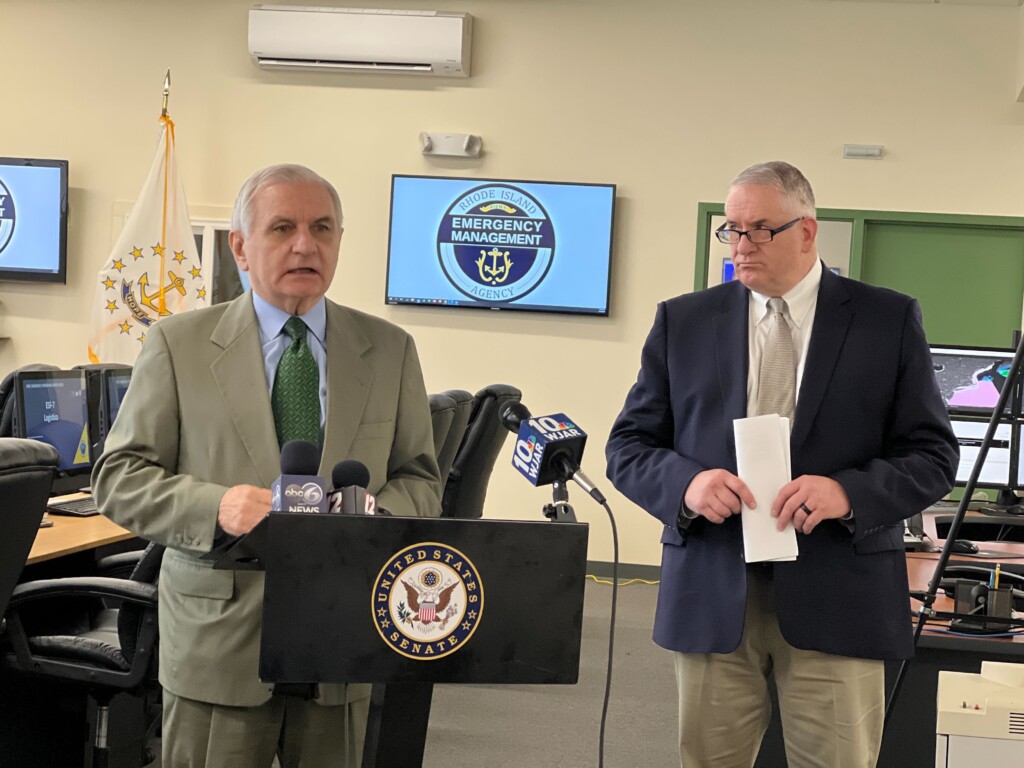 CRANSTON, R.I. (WLNE) — Sen. Jack Reed met with the Rhode Island Emergency Management Agency to announce over $500,000 in funding for upgrades to their headquarters.
Reed met with Emergency Management Agency director Marc Pappas and toured the Emergency Operations Center and announced $525,000 he secured in federal funds.
Reed said the funds will go towards infrastructural and technological upgrades, including a new Joint Information Center where reporters can plug in their equipment to broadcast emergency-related information to the public.
"This is about enhancing public safety, improving our emergency response capabilities, and ensuring RIEMA has the tools it needs to effectively respond in emergencies and assist with recovery efforts," Reed said.
The current Emergency Operations Center opened in 2006 and was last significantly renovated in 2010, according to Pappas.
"Rhode Island's Emergency Operations Center is the heart of the state's emergency management system," Pappas said.
"These upgrades enhance the functionality, connectivity and security of the EOC, ultimately ensuring the safety of all Rhode Islanders," he continued.
Renovations are expected to begin this spring. The Emergency Management Agency estimated that facility updates will be done within a year.