Reed, Neronha: Effective solutions to fentanyl crisis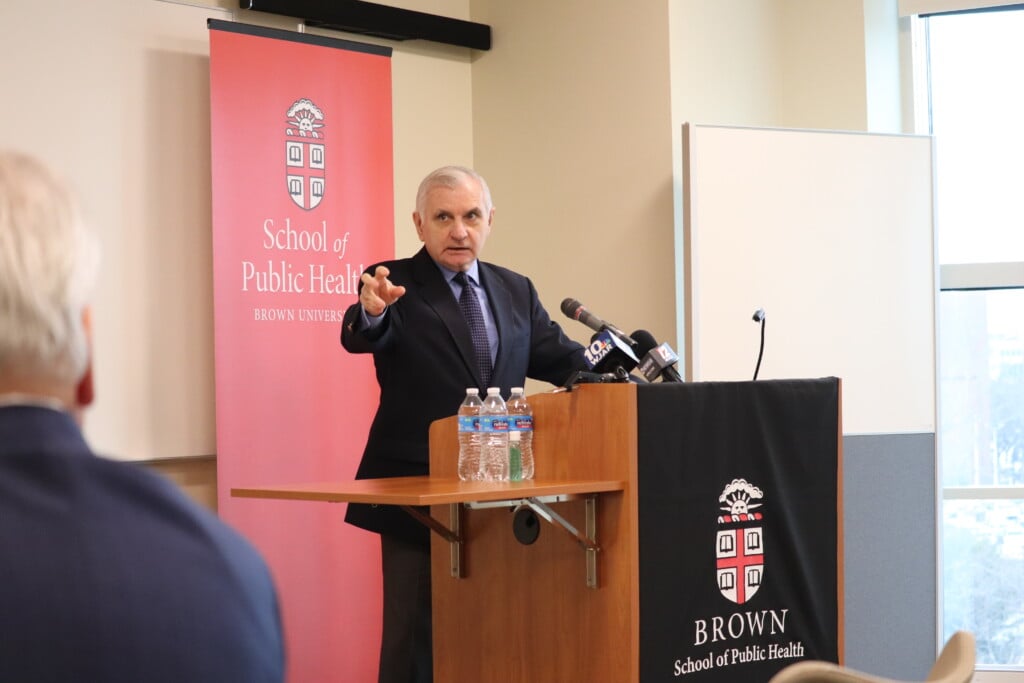 PROVIDENCE, R.I. (WLNE) — Sen. Jack Reed, Attorney General Peter Neronha, Brown University researchers and police joined to discuss ways to combat the fentanyl crisis.
Brown University's testRI (Toxicological and Ethnographic Drug Surveillance Testing in Rhode Island) said xylazine is linked to fatal overdoses in the Ocean State and others.
Brown's researchers found that 44 percent of their fentanyl samples contained xylazine, a drug used for putting animals to sleep.
According to police, medications used for reversing drug overdoses don't work against xylazine.
Sen. Reed said, "This is a crisis that is trending in the wrong direction and the federal government needs to step up and be a reliable partner."
In 2010, federal data reported 21,089 overdose deaths nationwide. In 2020, the same data reported deaths about five times higher at roughly 107,000.
"This challenge is clear and urgent. Here at the Brown University School of Public Health, our faculty and researchers are forging new paths with new thinking and new approaches to reduce overdoses, reduce stigma, save lives, and promote recovery," said Deputy Dean of Brown University School of Public Health.
Discussions included a recently passed law that provides $4.9 billion to address opioid abuse, including how money will be locally dispersed.
The law also extends the scheduling of fentanyl as a schedule-one substance until the end of the year.
This allows law enforcement to prosecute criminals who make and distribute the drug to a further extent.
Neronha shared his gratitude for Reed and local law enforcement in their recent efforts fighting the opioid crisis to conclude the meeting.