Reed secures $1.4M for Rhode Island small shipyards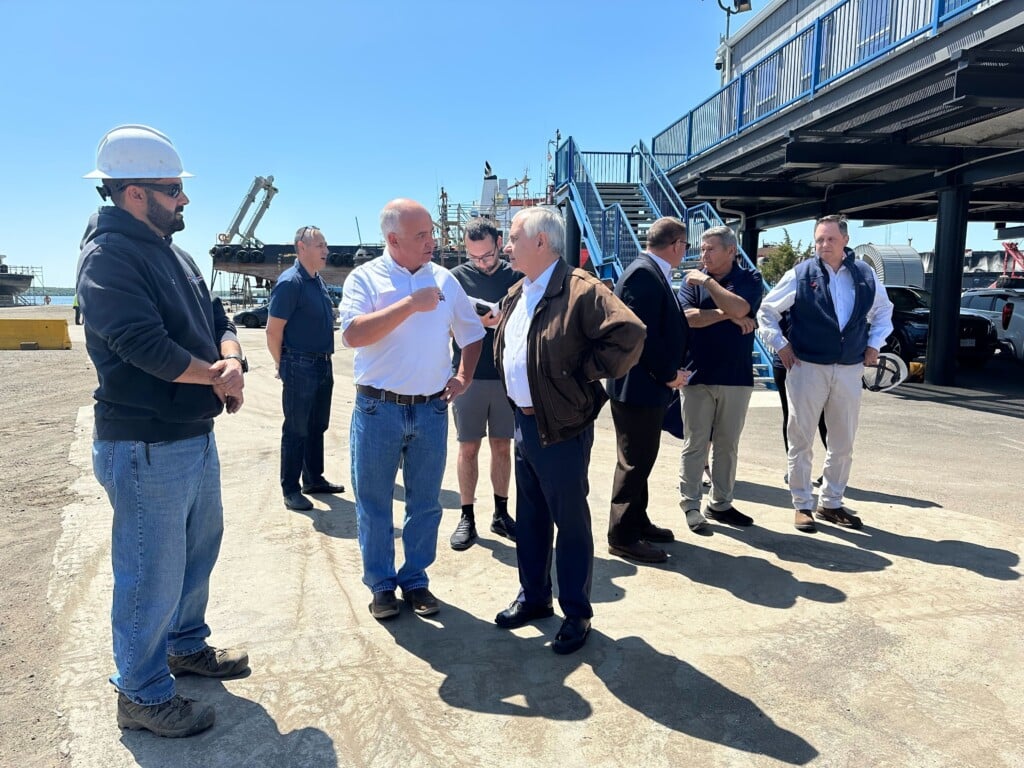 NORTH KINGSTOWN, R.I. (WLNE) — Sen. Jack Reed says that Rhode Island's small shipyards make big contributions to the Ocean State's economy. That's why he says he secured $1.4 million in federal funds for them.
Reed said the state's small shipyards build and maintain the "vessels that help drive economic growth and protect coastlines."
The senator was in Quonset Friday, touring J. Goodison Company and Senesco Marine's neighboring shipyards. They're two ship builders in Quonset Point.
Reed was able to secure two federal grants for the businesses through the U.S. Department of Transportation's 2023 Maritime Administration Small Shipyard Grant Program.
"It is always great to see our shipyards bustling with projects and planning for exciting growth," said Reed. "We've got to keep them competitive and ensure our small shipyards are prepared to meet the needs of the nation's transportation, security, energy, and navigation fleet."
J. Goodison, Reed said, is a veteran-owned business that's been open since 2001. They were given $704,206 to help buy a 176 ton hydraulic self-propelled vessel transporter.
This transporter will help the business handle and service vessels in that weight capacity more efficiently.
Senesco Marine was created in 1999. They were granted with $738,289 to help purchase a one-sided submerged arc welding system, a lift, a compressor, and upgrade network servers and software.
Reed said funding for the Small Shipyard Grant Program lapsed for two years almost 10 years ago. He says he led the effort to restore the funding for the program. It restarted in 2016.
"I will continue working to direct federal dollars and investment to Rhode Island's ports, shipbuilders, and shipyards," said Reed.
The program is design to help support small shipyard projects and upgrades.