Reed visits Block Island in aftermath of Harborside Inn fire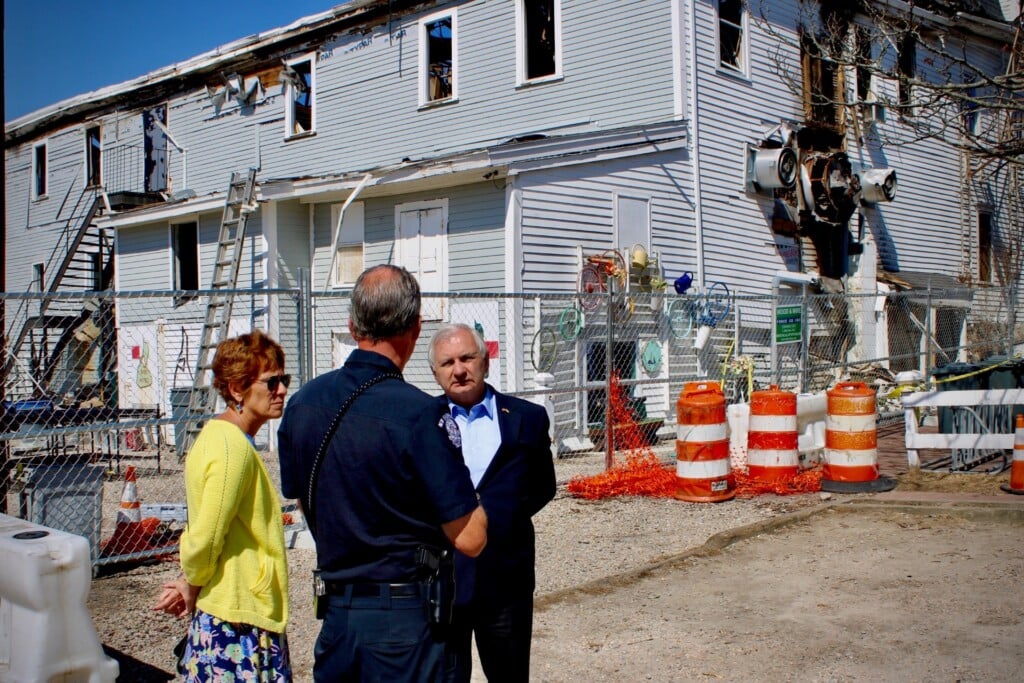 NEW SHOREHAM, R.I. (WLNE) — Sen. Jack Reed visited Block Island Friday to speak with locals and first responders in the aftermath of the Harborside Inn fire.
On his visit Reed praised the first responders who fought the fire, including the over 50 firefighters who came from other communities to help.
"A big thank you to every single person who was part of this team effort," Reed said. "It's miraculous that no one was hurt and our incredible firefighters, the volunteers here on Block Island, and those who rushed in from all over the state did a phenomenal job."
The historic hotel, which was on the National Register of Historic Places, was damaged beyond repair and is set to be demolished.
Reed said that he will work with local, state, and federal officials to ensure the federal government will help the island, whose tourism industry may be impacted by the loss of the hotel.
He also said he is working with federal agencies to bring additional federal funding to enhance public safety and emergency response capabilities on the island.