Reed, Whitehouse secure $1.5M for new CODAC facility and overdose prevention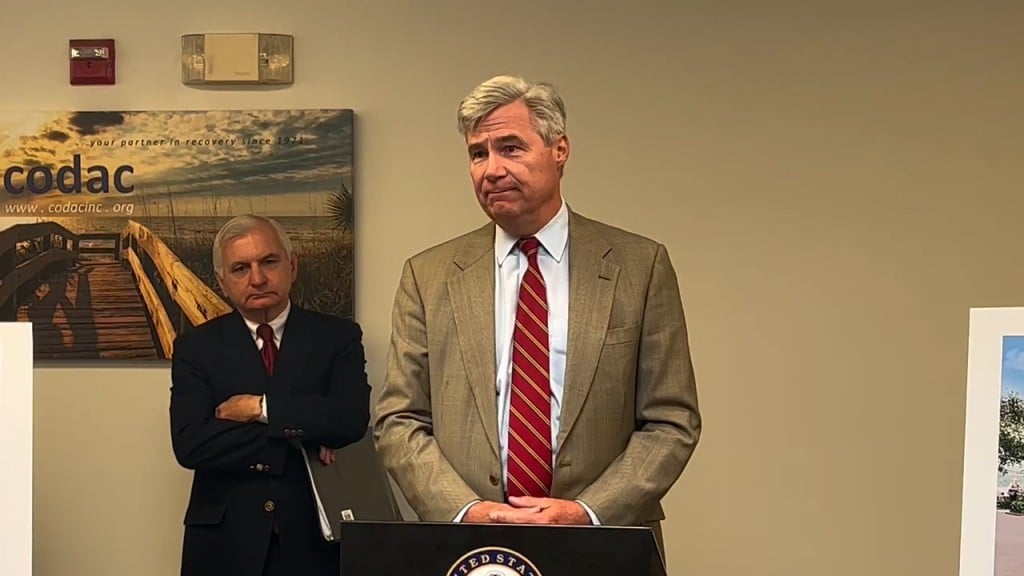 PROVIDENCE, R.I (WLNE) — U.S. Sens. Jack Reed and Sheldon Whitehouse on Friday secured $1.5 million for a new CODAC Behavioral Healthcare facility and to boost overdose prevention.
"We are very happy today to recognize Senator Reed and Senator Whitehouse for their support of CODAC Behavioral Healthcare, but most importantly for their support of the people we serve," Linda Hurley, president and CEO of CODAC said. "And we have been, at CODAC, searching, and I will use the word diligently, for a new facility to replace the facility that we have in Providence that is aging — and has actually already aged. We've looked for a very long time to find a facility that would reflect the professionalism, and the compassion needed to respect the people that come to us for care."
"We are extremely grateful for this building which I believe is going to be a cutting-edge facility for integrated healthcare," she added.
Seven hundred and fifty thousand dollars is earmarked for the new facility at 45 Royal Little Dr. in Providence. The remaining $800,000 will go to training first responders on Narcan use and boosting overdose prevention.
Reed cited the ongoing opioid crisis as one reason to fund a new building for CODAC, saying, "We all understand we're in the midst of an opioid overdose surge. It's a community-wide problem, it's a nationwide problem. So, it requires community solutions and national solutions."
"We're in a situation now where we have to respond, and fortunately we have CODAC," Reed added. "They are doing a superb job. But despite their efforts last year, we lost 435 Rhode Islanders to an accidental overdose.  Nationwide, 107,000 people, that's unacceptable."
In order to combat the epidemic, Reed said, "What we have to do is work with providers like CODAC to ensure that we have the copiability to respond effectively. And we're re-doubling our efforts to ensure that treatment is accessible. It's not just the aspect of the treatment."
"When you have a facility that looks like a modern, well-kept place people will come. And they won't feel as if they're being shunted off into some type of side street where they're not important. That'll help a great deal," he said.
Whitehouse agreed with Reed on the importance of having a high-grade location for CODAC, adding, "We couldn't be happier to provide this funding because, as both Linda and Jack said, it will allow for this facility to be the place that people getting services come to. And this place reflects the professionalism that people in recovery are entitled to when they come for services. This is a first-class facility, and it's about time."