Reese's Halloween Door gives hands-free treats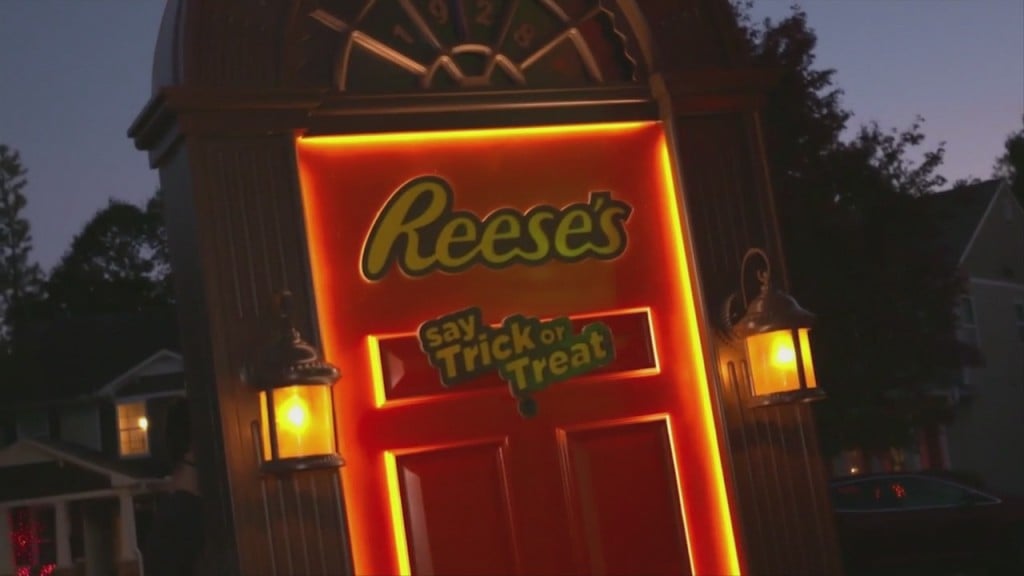 HERSHEY, P.A. (WLNE) – Reese's is launching a hands-free candy give-away this Halloween so kids can trick-or-treat safely this year.
The Reese's "Trick-Or-Treat Door" is designed to roll through neighborhoods via remote control and dispense peanut butter cups upon request.
Just say trick-or-treat and the door gives you a king- size package of peanut butter cups.
The robot like contraption even greets you with smoke and spooky sounds.
You can ask for the Reese's "Trick-Or-Treat Door" to come to your town by messaging the company on Instagram.