Rehoboth boy, 16, killed in Berkley car crash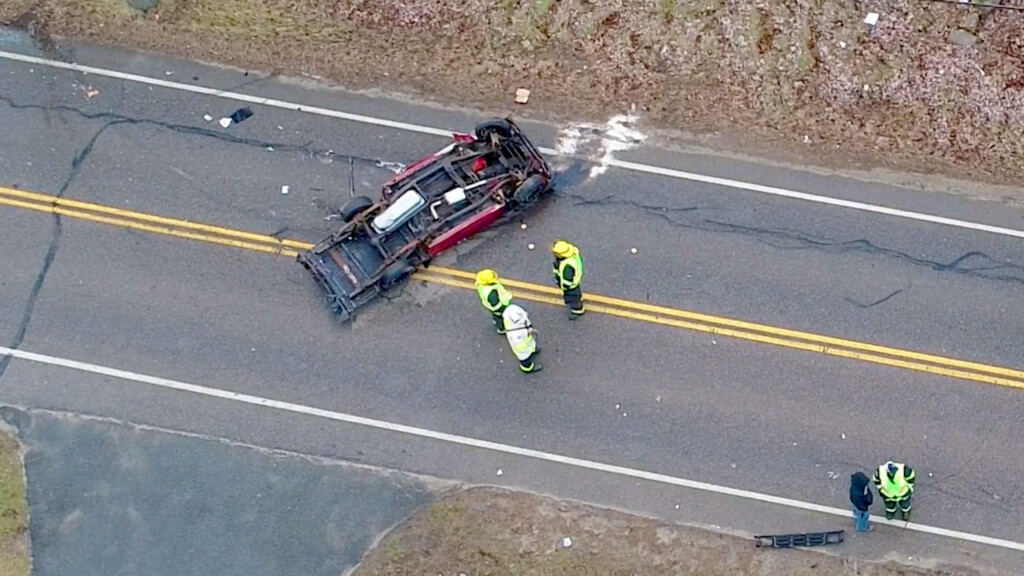 BERKLEY, Mass. (WLNE) — Bristol County District Attorney's Office said that a 16-year-old Rehoboth boy was killed in a car crash in Berkley Sunday.
The single-car crash happened at about 7:30 a.m. on Myricks Streets.
District Attorney Thomas Quinn said the car hit a telephone pole and a tree and then rolled over.
Quinn said there were two 16-year-old boys in the Mazda pickup truck.
Chief Scott Fournier said police found that the truck had rolled onto its roof in the middle of the street.
Quinn said the driver of the Mazda was taken to Hasbro Children's Hospital to be treated for non-life-threatening injuries.
The passenger, identified as Dylan Quinn, was rushed to St. Luke's Hospital in New Bedford, where he later died.
Quinn said the two 16-year-olds had just left a Dunkin' Donuts and were on their way to Quinn's friend's house when the tragic crash happened.
No further information was immediately released.