Rehoboth Fire Department rescues man stuck in tree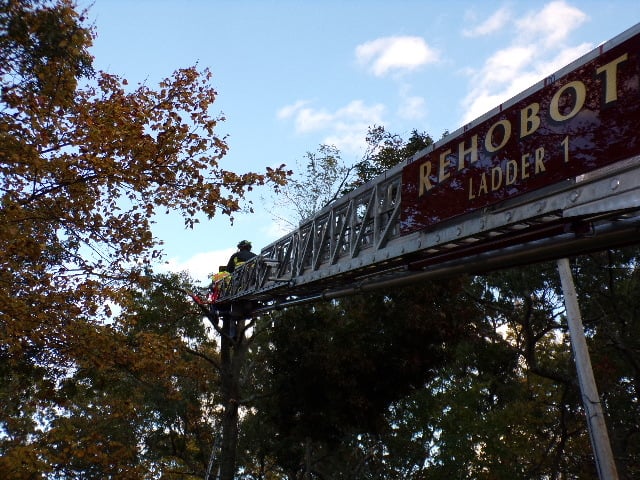 REHOBOTH, Mass. (WLNE)-The Rehoboth Fire Department rescued a man who had been stuck in a tree on Sunday.
The department said in a Facebook post that the man had been working on removing a tree limb when it folded over and pinned his arm.
Rescue officials said that the man was approximately 25-feet up the tree.
A chain saw was used to safely remove the tree limb and free the man.
He was safely guided down a ladder and then taken to a nearby hospital.
The department does not know the extend of the man's arm injury.