Renewed Efforts to Delay Rhode Island Pension Reform Trial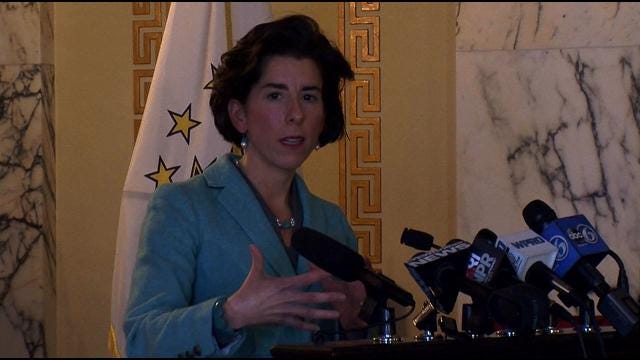 Twitter: @markcurtisABC6
One by one attorneys on all sides of the Rhode Island pension case stood before Judge Sarah Taft–Carter.
And despite please to delay the trial, the judge ordered that lawsuits over pension reform will start on April 20th.
"These cases are old. It's 2010, 2012. I do understand that the parties did mediate this case. It failed, however now it's time to try the case," said Superior Court Judge Sarah Taft-Carter.
The Governor's office sought to delay the trial until next year, but lost.
"We respect the judge. We're going to go through the process and we're going to work hard to defend the state's position," said Gov. Gina Raimondo (D-RI).
ABC6 Chief Political Reporter Mark Curtis said, "When pension reforms were approved here, just over three years ago. Then–Treasurer Raimondo and many state leaders said it would save Rhode Island about four billion dollars."
But state pensioners – including career firefighters – were outraged.
Pension reforms stripped them of annual cost of living increases and several unions sued.
On Thursday the judge ruled there would be only one trial, as she combined a half–dozen lawsuits.
"Well it's an extremely important case for the state. It's vital that the state wins the case. And I feel confident about it," said Gov. Raimondo.
Lawyers for several public employee unions declined to speak with reporters following the court session, but later in the afternoon they filed a motion with the State Supreme Court, asking that Judge Taft-Carter be overruled, and the trial delayed from April.