Renowned coach Parcells enters Hall of Fame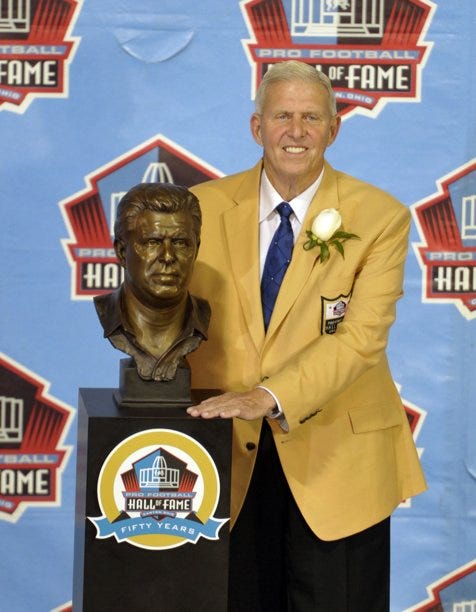 Renowned coach Parcells enters Hall of Fame
CANTON, Ohio (AP) _ Bill Parcells mastered the franchise turnaround so well that he has become the latest coach to enter the Pro Football Hall of Fame.
A Super Bowl winner in the 1986 and 1990 seasons with the Giants, Parcells also took the Patriots from the bottom of the NFL to a Super Bowl, losing to Green Bay. He guided the Jets from 1-15 the season before he took over to 9-7 and then a 12-4 record and a loss in the AFC title game in 1998.
He also helped the Cowboys regain some of their glory from 2003-06, becoming the first coach to lead four franchises to the playoffs. Parcells, presented Saturday night by former Giants defensive end George Martin, becomes the first coach since John Madden in 2006 to make the hall. His career record was 183-138-1 and he won Coach of the Year honors in 1986 and 1994.