Rep. Gordon Says He Won't Resign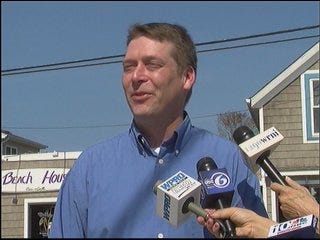 PORTSMOUTH, RI– Representative Daniel Gordon came forward to apologize for embarrassing his community at a press conference in Portsmouth Wednesday afternoon.
Despite the mounting calls from colleagues from both sides telling him to resign, he says he's not going anywhere.
Gordon was arrested Friday on an outstanding warrant for a Massachusetts police chase back in 2008. He also has spent four months in jail for assault.
The Portsmouth Republican told ABC6 that he insists all of his troubles stemmed from alcohol and only after getting sober did he decide to run for office.