Rep. Morales supports school bus driver, monitor rights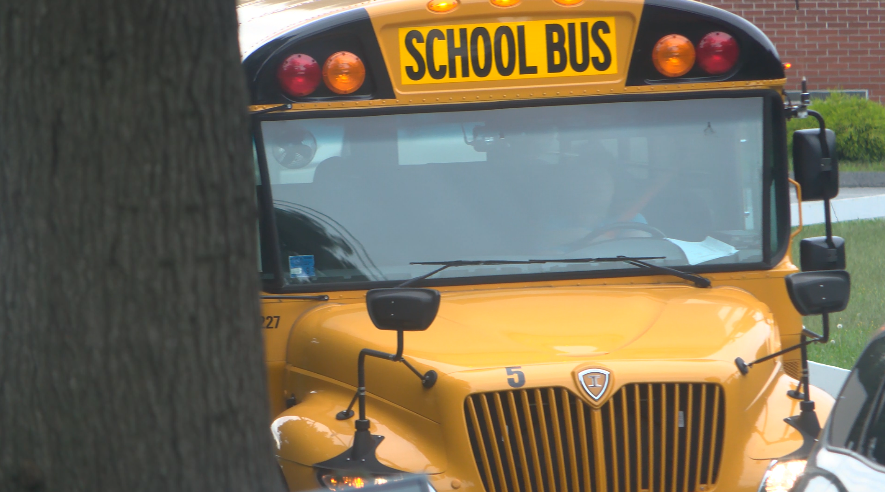 PROVIDENCE, R.I. (WLNE) –  Representative David Morales supports the bus drivers and monitors of Teamsters Local 251, who authorized strikes in Pawtucket, Bristol-Warren, Smithfield and Scituate.
"Across our state, school bus workers have been diligently transporting our most precious cargo, our children, and have been very patient as negotiations have been going on for well over a year in at least three locations. About a year ago, Smithfield and Scituate workers organized, and they are still waiting patiently for their first contracts," said Representative Morales (D-Dist. 7, Providence)
"Most of these essential workers haven't even received a raise during the height of the pandemic, despite the industry seeing an increasing shortage of workers due to safety concerns and low wages. Our workers already have it hard enough because between facing regular layoffs on virtual days, school bus work is mostly part time with split shifts and regular layoffs built in. All that said, our school bus drivers and monitors are absolutely critical to the education and safety of our children. They deserve a lot more support and respect from the companies that contract their vital services. While we did pass legislation earlier this year to eventually establish prevailing wages for school bus workers and reasonable contract lengths, it is has become apparent based on my conversations with union members that our state must go a step further and urgently invest federal ARPA funds in the short-term to ensure that these labor needs are being met by bridging the gap in current revenue agreements."
Bus drivers and monitors have taken action for fair treatment across Rhode Island. Union leaders say First Student, the transportation company where negotiations are ongoing, stalled when bargaining with Local 251. Durham, another transport company pays Smithfield workers among the lowest in RI and the union believes this is an unfair labor practice.
In a law passed by the General Assembly this year, Schools and transportation providers will be provided for. Until the law is implemented, Local 251 is calling for the American Rescue Plan Act to be used to solve revenue disputes to ensure that these labor needs are met. Morales supports these ARPA investments and wants to support it during the 2022 legislative session.