Rep. Nardolillo announces run for U.S. Senate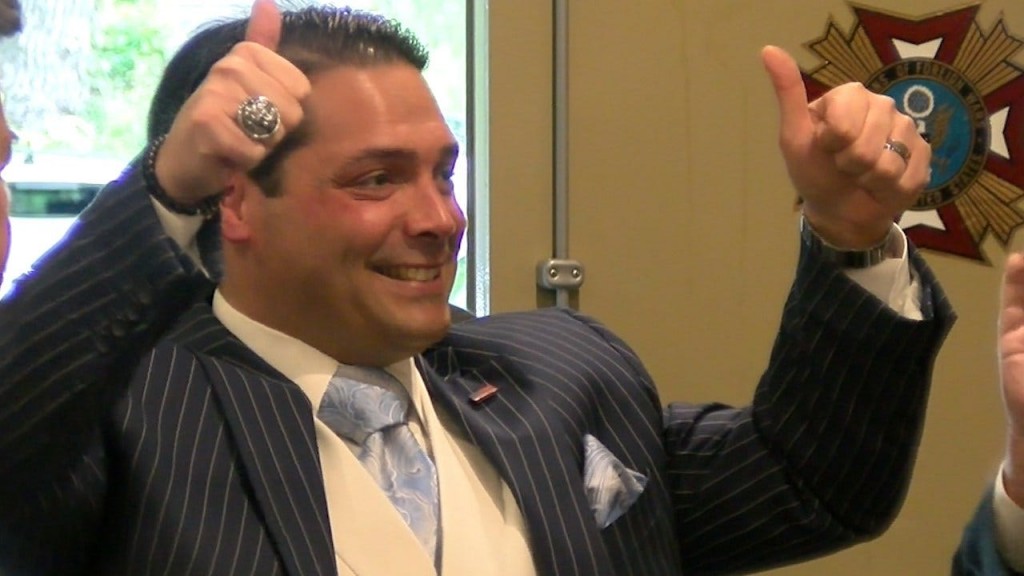 By Kirsten Glavin
@kirstenglavin
COVENTRY, RI – State Representative Bobby Nardolillo was greeted by a loud applause Monday night, as he walked into the VFW in Coventry to formally announce his run for U.S. Senate.
"Can this son of Rhode Island climb from the woods of Coventry to Washington D.C?" he asked the crowd.
The republican kicked off his speech thanking friends and family. He then introduced four key issues he plans to address if elected; taxes, jobs, Veteran's Affairs and National Security.
"National Security is an issue that will never go away. The world can be a dangerous place," he said.
Rep. Nardolillo also pointed fingers at his potential opponent, Democratic Senator Sheldon Whitehouse. He challenged the incumbent on global climate change, announcing that it is not a front-burner issue for Rhode Islanders. He added that the Senator focuses on the problems, promising he instead, intends to focus on the solutions.
"Our junior senator has been a critic – that's easy to do – any mule can kick," Rep. Nardolillo fired.
Many critics of the Rep have cited his support for President Trump as a concern.
Rhode Island democratic chair, Joseph McNamara said in a statement Monday:
"Representative Nardolillo has made it clear that he shares the same values and principles as Donald Trump. In fact, Nardolillo has been an unabashed supporter of a President and administration that has continued to push policies that would cripple the middle class. If you want an advocate for Donald Trump instead of the hard-working families of Rhode Island, then Nardolillo is your choice."
Senator Whitehouse addressed Nardolillo's run earlier in the day Monday.
"Whoever the Republican candidate ends up being, we're more than happy to engage," he told ABC6 News.