Repairs made to damaged steamboat Lexington survivor's grave ahead of new tour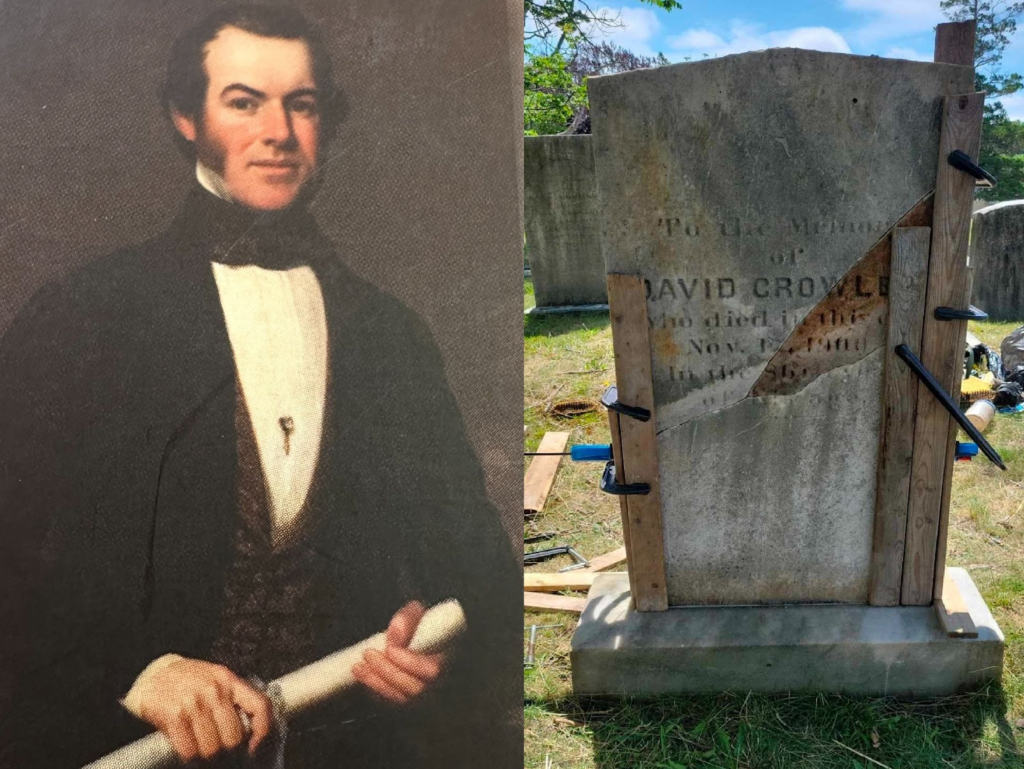 PROVIDENCE, R.I. (WLNE) — Repairs are being made to the shattered gravestone of a survivor of the steamboat Lexington disaster ahead of a new walking tour.
The Ipswich-based Epoch Preservation, Inc. is repairing the grave of Providence native David Crowley, who was a second mate on the ship when it burned and sank in Long Island Sound in January 1840.
Crowley was one of only four survivors out of the 150 people aboard.
The restored grave is located in the City of Providence's North Burial Ground, where six other Lexington survivors and victims are buried, including Capt. George Child and survivor Charles Smith.
Crowley survived by clinging to a cotton bail for 50 hours in freezing waters before washing up on the shores of Long Island. He took nine months to recover before returning to Providence to work as a steamboat captain, and he later survived a serious railroad accident after retiring.
A new walking tour of the graves will launch on July 12, with a kickoff event at 6:30 hosted by Bill Bleyer, a Pulitzer Prize-winning journalist and author who spearheaded efforts to fund the restoration.
Bleyer wrote the book "The Sinking of the Steamboat Lexington on Long Island Sound," and will give a speech and lead the tour that stops at Crowley's grave.
More information of the tour can be found here.