Replacing Kennedy: A new face set to represent MA District 4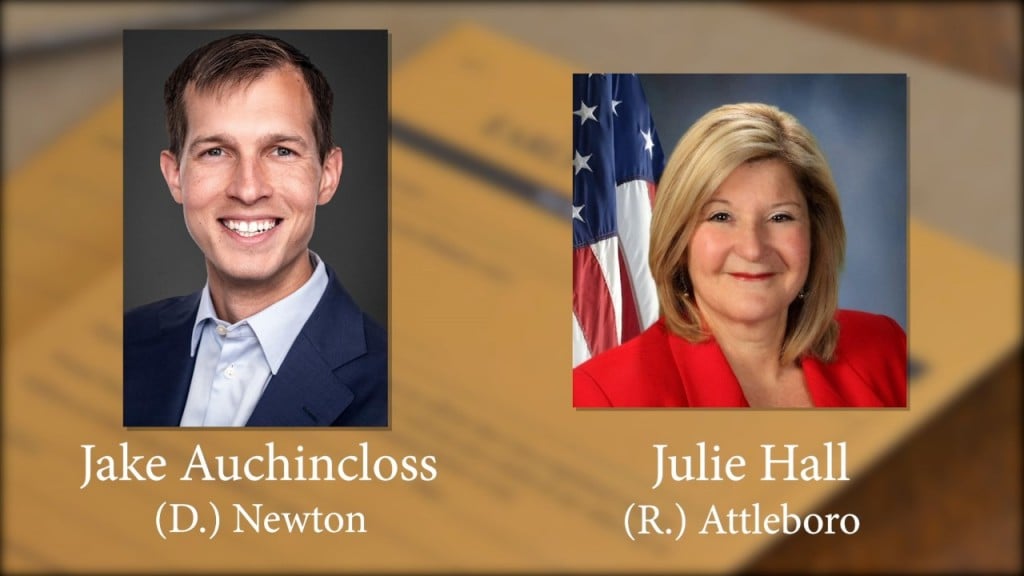 NEWTON, M.A. (WLNE) — Two candidates are vying to replace Congressman Joe Kennedy in Massachusetts' fourth congressional district, after Kennedy launched an unsuccessful campaign for senate and lost to Senator Ed Markey.
Democrat Jake Auchincloss and republican Julie Hall are looking to succeed Kennedy, who has help the district seat since 2013
Auchincloss cast his ballot early and in-person Wednesday morning in his hometown of Newton, where he serves as a city councilor.
He is the early favorite in the heavily democratic district 4, which stretches from the Boston suburbs of Newton and Brookline down south through Attleboro, Taunton and Fall River.
"I'm going to be a member of congress who listens to science, not showboating to confront the coronavirus," Auchincloss told reporters Wednesday.
"I'm going to be a member of congress who brings people together to help us fight climate change and transition to a clean energy economy," he vowed.
Auchincloss faces off against Julie Hall, a conservative who has also served as a city councilor in her hometown of Attleboro.
Both Auchincloss and Hall are military veterans, Auchincloss serving in the Marine Corps, Hall a retired Air Force Colonel.
In response to her opponent, Hall praised both President Donald Trump and Governor Charlie Baker's response to the coronavirus pandemic.
"They are both receiving a ton of information from different experts and I making the best decisions possible for the people," Hall told ABC6 on Wednesday.
"I think everybody is ready to get back to work," she continued. "People like to feel valued and like to make a living for their families."
If elected as representative for district 4, Hall would be the first republican to hold the seat since 1947.
(c) WLNE-TV // ABC 6   2020