Report on Providence School District released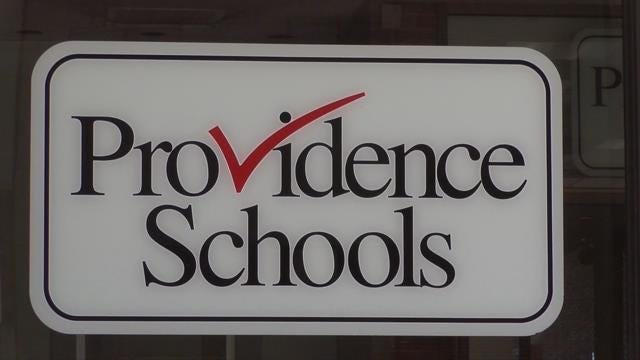 By News Staff
Email: news@abc6.com
Twitter: @ABC6
PROVIDENCE, R.I. (WLNE) – A comprehensive report was released Tuesday detailing the problems facing the Providence School District.
The report, ordered by Governor Gina Raimondo and Providence Mayor Jorge Elorza in April, aimed to discover why the state's largest school district continues to struggle.
"This report is devastating for the generations of students who have been denied a quality education, for the teachers who haven't been supported, and for the parents who haven't been heard," Raimondo said in a statement Tuesday. "After seeing this report, there is no question that the system is broken, and Providence schools are in crisis. This report calls on all of us to step up and to channel our collective outrage into action."
In addition to low test scores, Providence schools have a drop-out rate that is nearly double the state's average.
The district has had a series of controversies over the last year, including the shooting death of a student outside of a school and an extended bus strike.
The 60-day report was looks at the challenges facing the district to figure out why they continue to happen.
The Governor said the report was the idea of new Education Commissioner Angelica Infante-Green.
"This report delivers a direct and powerful message about the challenges facing the Providence Public School District – and it is a message that is both painful to hear and impossible to ignore," said Infante-Green in a statement Tuesday. "The Johns Hopkins team has provided an invaluable service to us all — focusing our attention on the bureaucratic dysfunction that leads to a host of problems that prevent the city's students from learning and thriving. Today offers us a moment to confront the facts and commit to do everything we can to give all Providence students the education they deserve. Let's get to work."
The full report is below.
©WLNE-TV / ABC6 2019