Report on RI Vets Home calls for more staffing, cutting budget elsewhere
The findings in the report came from a 60-day, multi-agency review that had begun in November 2019 in response to a $2 million budget deficit that had increased after a new facility was built in 2017.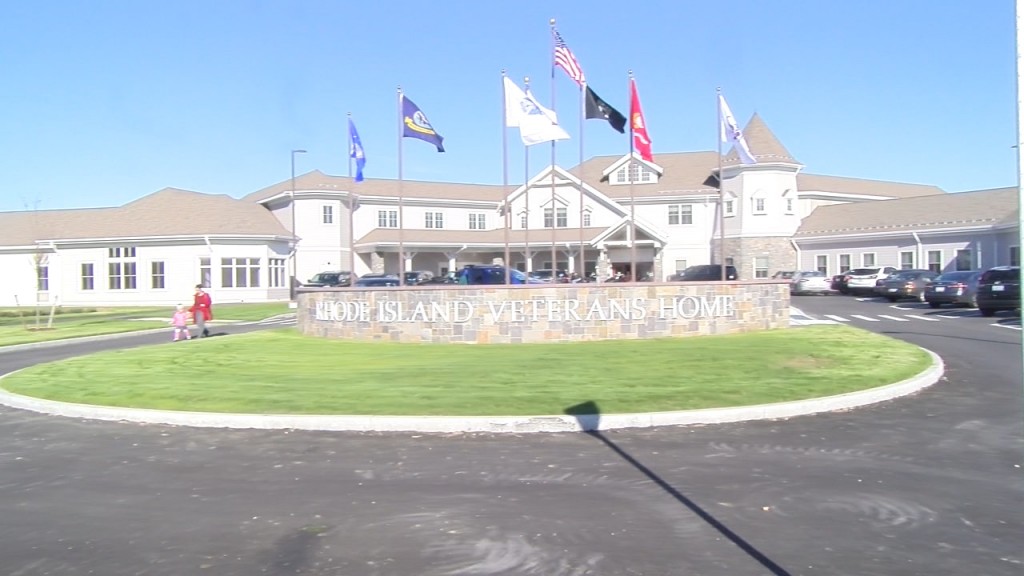 By: Brittany Comak
Email: bcomak@abc6.com
Twitter: @BComakABC6
PROVIDENCE, R.I. (WLNE) – A report on the Rhode Island Veterans Home in Bristol issued Thursday called for increased staffing to reduce exorbitant overtime costs, and cutting the home's more than $1 million cleaning budget.
The report was issued by Christopher P. Callahan, Major General of the Rhode Island National Guard, and commissioned by Governor Gina Raimondo.
The findings in the report came from a 60-day, multi-agency review that had begun in November 2019 in response to a $2 million budget deficit that had increased after their new facility opened in 2017.
The report calls attention to excessive overtime and a reliance on contract employees in the face of short- and long-term absences. Medical staffing and dietary operations were singled out in particular.
"We can take some immediate steps to help them move the ball forward in terms of financial savings," said Callahan in an interview Thursday.
Citing an average daily absence of 5.6 medical staff per day, with 21 employees on long-term leave as of this January, the report found a yearly drain of $1.6 million due to lost productivity.
"We need to put an HR person down in that management realm of the home to get after the long term absences, to get after the staffing models and things like that, so you can get the accountability of who's at work, who's not at work, who may be a problem employee," said Callahan.
Another area drawing scrutiny is the housekeeping service contract at the home, which had tripled since residents moved into the new facility. Despite finding the home to be "extremely clean," the report called for re-negotiating or terminating the current cleaning services contract.
"You jump in size so you might ordinarily think that there might be a corresponding change in the cleaning contract and things like that, but you don't expect it to jump the way that it did," said Callahan.
Additional scrutiny came to the home's dietary services, where food expenditures had run $20,000 over-budget. The report called for an updated, digitized system to calculate food cost and and a system to streamline operations and food waste.
Staffing in the home's kitchen proved another area of expense, with dietary staff requiring an additional $524,345 in overtime.
The report concluded that overhauling the home's human resources program, along with a full-time specialist and a Deputy Administrator, could help oversee problems with staffing, vacant positions, and implementing new technology to monitor workflow.
In addition, the home also announced a Paul Murgo as the new interim director Thursday, replacing General Rick Baccus who stepped down last month.
Of course to achieve all of these things, it will likely require more money from the state budget at first to hire more full time employees.
The chairman of the House Veterans Affairs Committee Samuel Azzinaro says he is committed to getting the deficit under control within the next budget cycle.
"We went from an old building, to a brand new building, which is a sprawled out building. It wasn't budgeted properly," said Azzinaro. "We're going to take care of our veterans."
On a positive note, the report did find the home is well maintained and poses no safety hazards to the veterans living there.
ABC 6 reached out to the governor for comment but has not heard back.
© WLNE-TV 2020