Report Ricky Ledo Traded by Bucks to Mavericks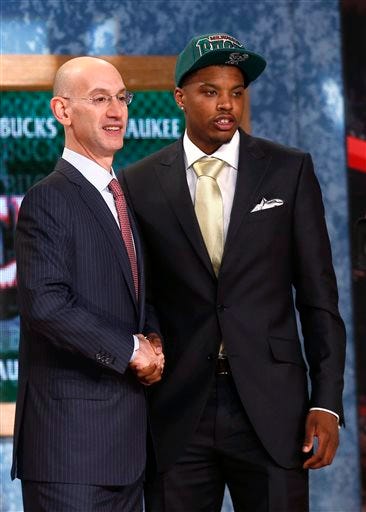 Ken Bell
DALLAS (AP) — The Milwaukee Bucks are sending Providence guard Ricky Ledo to Dallas for a 2014 second-round choice that the Mavericks picked up in a separate deal.
A person with knowledge of the deal told The Associated Press that Ledo, the 43rd overall pick in the NBA draft Thursday night, was headed to the Mavericks. The Bucks get Brooklyn's second-round pick next year, which Dallas acquired in an earlier deal with Boston.
The person spoke on condition of anonymity because the deal had not been announced.
Ledo, a 6-foot-6 shooting guard, did not play a single minute at Providence last season because he was rated a partial qualifier by the NCAA, although he did practice.