Report: RIPEC calls on state to distribute education funds among underfunded school districts hit hard by pandemic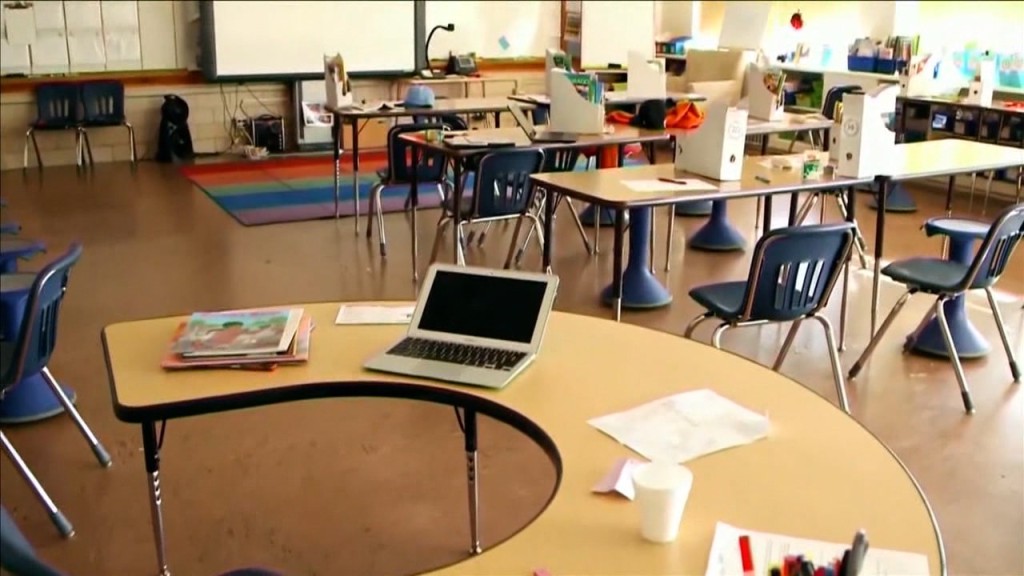 PROVIDENCE, R.I. (WLNE) — The Rhode Island Public Expenditure Council is calling on the state to reevaluate how it distributes education funds among school districts most impacted by the coronavirus pandemic.
A spokesperson for RIPEC said that education is the state's biggest expense.
In 2010, the state implemented a 10-year "funding formula" to distribute aid to public schools. That was based on four elements, including:
Using regional date on the cost of core educational expenses to calculate a per pupil core instructional cost
For families at or below 185% of the federal poverty line, a 40% Student Success Factor bonus is added to the cost
The state funds a share of every district's total foundational cost according to a formula that counts for property wealth and students in pre-K through 6th living in poverty
Funding following students through schools and districts
After a decade of the formula being in-place, RIPEC found that it worked to put more state aid toward education, but they've noticed inequities on how those funds are being spent.
Districts with higher level of students living in poverty — including Pawtucket, Central Falls, and Woonsocket — experienced "low total per pupil expenditures."
"For FY 2020, Pawtucket and Woonsocket respectively spent $822 and $1,526 less per pupil on core expenses than the amount needed to reach the total foundational cost determined through the funding formula," said RIPEC.
Throughout the pandemic Rhode Island school districts received millions of dollars in federal aid to address the existing inequities, exacerbated by changes to schools during COVID-19.
"From March 2020 to March 2021, Rhode Island public school were given $581.5 million in additional federal funding. While 20 percent of these funds must be used to address the learning loss which resulted  from pandemic-related distributions to in-person school, there are few other requirements tied to the spending of these funds," said RIPEC.
In a report released Wednesday, RIPEC suggested:
The state should continue to increase its share of total education revenue
Further state aid should be targeted to support disadvantaged communities
The state should strengthen local maintenance of effort requirements to ensure that state funding supplements, rather than supplants, local funding
Dictionary funding tied to school improvement should be allocated to RIDE
Federal pandemic relief funds should be used strategically to maximize the impact on student learning
The state's constitution should be amended to include a judicially enforceable guarantee to a meaningful and adequate guarantee
RIPEC noted in the report that the state's education system isn't being approached with urgency and it is approaching a "state of crisis."
Click here to read the full report.