Report Says Valentine Agrees to Terms with Sox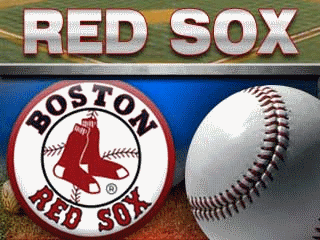 By JIMMY GOLEN
AP Sports Writer
BOSTON (AP) – Players eating fried chicken and drinking beer in
the clubhouse during games. If it didn't bother Bobby Valentine as
a baseball lifer, it would certainly offend his sensibilities as a
self-proclaimed gourmet chef.
"He won't let that happen. There's no way he's going to let
that happen," said Tommy Lasorda, Valentine's manager in the minor
leagues and a mentor who encouraged him to try for the Red Sox job.
"There's times – in all phases of life – when you've got to
kick them in the (rear) when they need it, and there's times when
you need to hug them if they need it. Your livelihood depends on
those guys. You've got to have them in the right frame of mind, to
be loyal to the organization, to put forth all the effort that they
have."
Valentine has agreed to terms with the Red Sox to become the
team's new manager, a person familiar with the negotiations told
The Associated Press on Wednesday. A news conference to introduce
Valentine is expected on Thursday, according to the person, who
spoke on the condition of anonymity because the deal had not been
signed.
The former New York Mets and Texas Rangers manager replaces
Terry Francona, who left after eight years in which he guided the
Red Sox to two World Series titles but also the biggest September
collapse in baseball history. Valentine was hired to revive a team
that has missed the playoffs two straight years and reverse a
culture in which players ate takeout fried chicken and drank beer
in the clubhouse during games instead of sitting on the bench with
their teammates.
Francona let his players police themselves and never said
anything negative about them in public. When he was in New York,
Valentine at times criticized his players and bickered with them,
his boss and the media.
"You give loyalty, you'll get it back. You give love, you'll
get it back," Lasorda said. "And that's the way it has to be."
The Red Sox let Francona go after a 7-20 September left them out
of the playoffs for the second straight season, one game behind AL
wild-card winner Tampa Bay. Francona said the clubhouse needed a
different voice.
And, boy, is Valentine ever different.
A restaurateur who claims to have invented the wrap sandwich; a
high school star in football and baseball; a two-time minor-league
MVP; the son-in-law of former major leaguer Ralph Branca; the
manager of the NL pennant-winning New York Mets and Japanese
champion Chiba Lotte Marines; the director of health and public
safety in Stamford, Conn.; purveyor of an athletic training
facility; a successful TV analyst.
Valentine's resume is long.
And it has one major gap: He's never won a World Series.



(Copyright 2011 by The Associated Press. All Rights Reserved.)