Report: Systems failure resulted in delayed response to Taunton rampage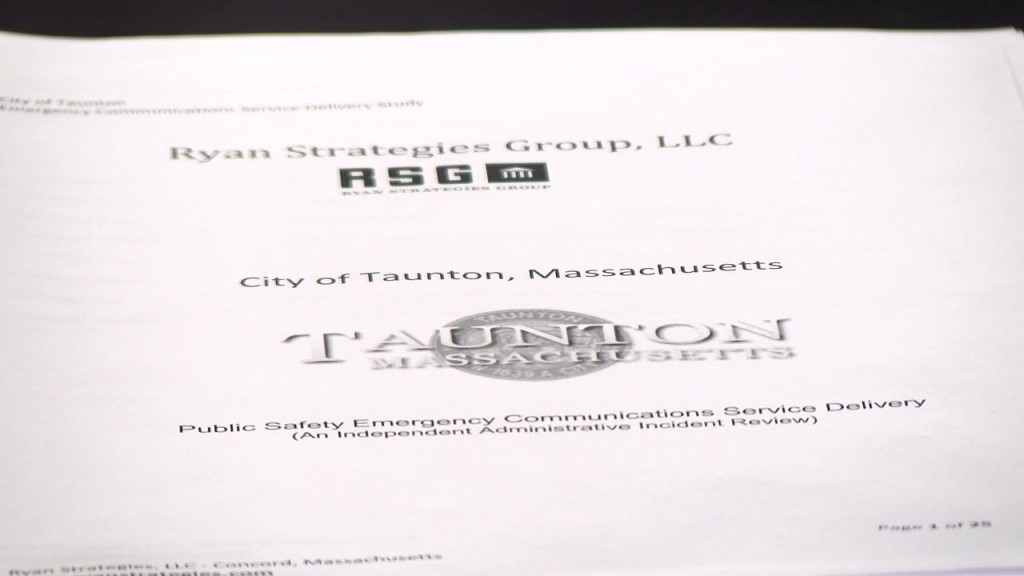 A just released independent report points to massive issues with the Taunton emergency response system last May, the day that Arthur Darosa went on a deadly stabbing spree through the city.
The report calls the system "fragmented" and "outdated." It also says that a series of miscommunications contributed to a 20 plus minute delay in response to 270 Myricks street. It was there that 80-year-old Patricia Slavin was stabbed to death. Her daughter, Kathleen Slavin, was also stabbed and left fighting for her life.
The investigation shows that there was little or no communication between police and fire dispatch centers during the series of incidents.
It also shows that many pieces of information were not reported to responding units including calls that detailed information about Darosa after he fled. That information that was never relayed including the color of the car Darosa was driving. and what direction he was heading in.
The report says the centers were so busy that night that several calls to police went unanswered.
In response to the report Mayor Thomas Hoye issued a statement saying in part, "It is imperative that we change what we can change now and set in motion today the long-term improvements that will put Taunton in line with our neighbors and nationwide best practices."
The company that put together the report says it is "beyond comprehension" why fire and police dispatch systems are housed in separate buildings.
Below is a list of some of the recommendations that company suggests that the city implement moving forward:
– The City of Taunton should hire a civilian emergency communications director whose sole job will be to keep the city abreast of the latest technological advancements, trends, and best practices.
– The police and fire department computer-aided dispatch software should be combined, and police and fire personnel retrained to properly utilize the software by updating it in real time.
– Taunton Police Department call takers should be retrained and certified as State Enhanced 911 call takers and receive training and certification from Powerphone, a reputable third-party agency.
– The Taunton Police Department should add an officer to serve as the "window officer" at the police station, and the police call taker should relocate to the Fire Department Central Station so that all Taunton call takers are in the same room.
– The Taunton Fire Department should make security improvements at the Central Station to improve access control at the emergency communications center, in line with NFPA standard 1221.
– Fire department dispatchers and call takers should work the same schedules, and dispatchers should no longer be allowed to work 24 hour shifts.
(C) WLNE 2017