Republican Governor's Race Heats Up; Party Leader Wants Truce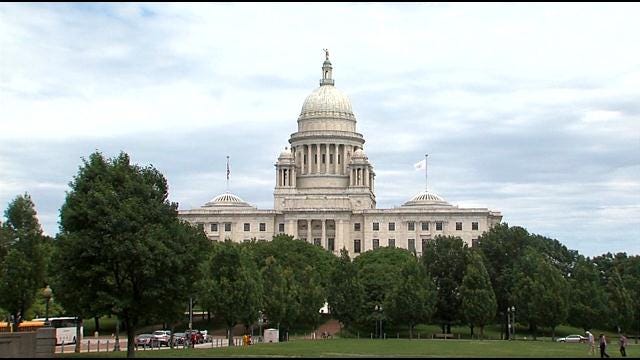 by ABC6 Chief Political Reporter Mark Curtis
mcurtis@abc6.com or @markcurtisABC6
"Don't be a blockhead. Say no to Ken Block," says an Allan Fung for Governor TV ad.
"Politifact calls Allan Fung's attacks on Ken Block a lie – Pants on Fire!" says a Ken Block for Governor TV ad.
The gloves are off in the race between Ken Block and Allan Fung in the Republican primary for Rhode Island Governor.
Now a senior Republican – who almost won the governorship four years ago – says stop it.
"I would say, knock it off guys….."
"It ends up hurting both candidates and we've got a primary to get through. And I think whatever candidate survives, is going to be pretty badly beaten up. And that doesn't bode well if you are a serious candidate in a general election," said John Robitaille, (R) 2010 Nominee for Rhode Island Governor.
There has also been a lot of sniping between the two sides on social media.
"The supporters on both camps have gotten really vicious. It is over the top. Personal attacks; just disgusting language. It's got to stop," added Robitaille.
ABC6 Chief Political Reporter Mark Curtis said, "One suggestion that was made, was that the two candidates quit attacking each other, and instead focus their criticism on the Democrats."
John Robitaille said fellow Republicans need to remember, this is the year of the raid on House Speaker Gordon Fox's office and home, and there's more.
"We have a target rich environment – to use and old military term. '38 Studios,' the economy, unemployment in the tanks," said Robitaille.
The former GOP nominee says with Democrats holding all top offices, and 90 percent of the General Assembly, the Block and Fung camps need to attack that, and not each other.