Republican strategy ahead of Tuesday's primary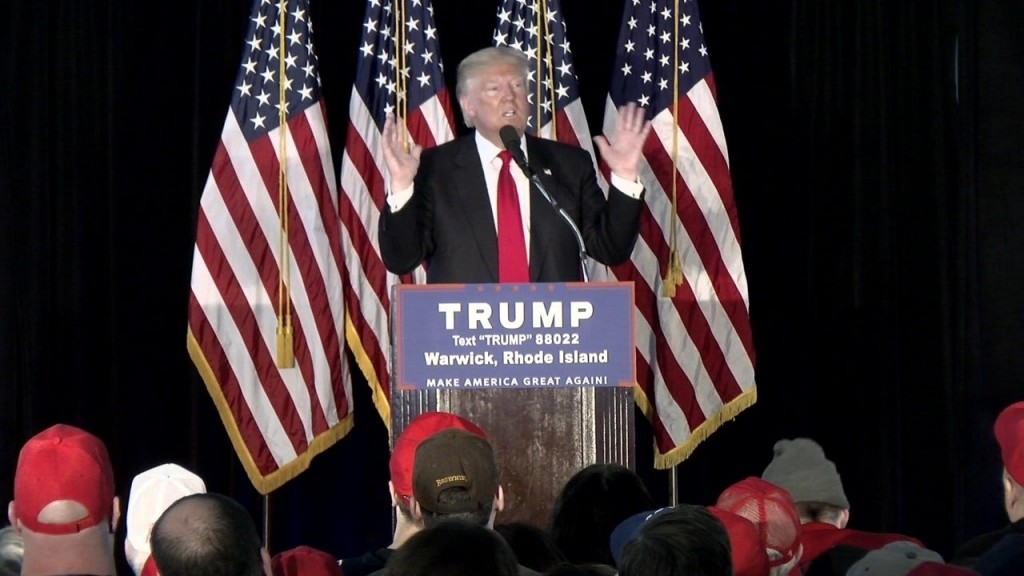 By: Rebecca Turco
Email: rturco@abc6.com
WARWICK, R.I. – While Donald Trump stumped in Rhode Island Monday, Ted Cruz and John Kasich banded together to try to prevent him from getting the nomination.
They made the announcement overnight that they're gunning for a brokered convention.
Trump told around 800 people at his rally in Warwick that he isn't worried about it. "We're like the boxer [who] goes into unfriendly territory," he explained. "We're going to knock them out."
The latest Brown University poll has 38 percent of likely Rhode Island voters supporting trump in the Republican race, 25 percent for Kasich, followed by Cruz at 14 percent. But it's the undecided voters – at 17 percent – who could make or break things for Trump, which may explain his last-minute visit.
Even though the tiniest state only has 19 GOP delegates, Trump needs as many delegates as he can to secure the nomination.
"I really don't want to go into a wrecking ball," explained delegate nominee Rep. Doreen Costa (R – North Kingstown-Exeter). "I want to have somebody that is going to have enough delegates to [be] the nominee."
After Trump's Rhode Island visit, he headed to Pennsylvania: the state with the most delegates at stake in Tuesday's primary. Five states in all are voting that day.
© WLNE-TV 2016