Rescued goats given a new home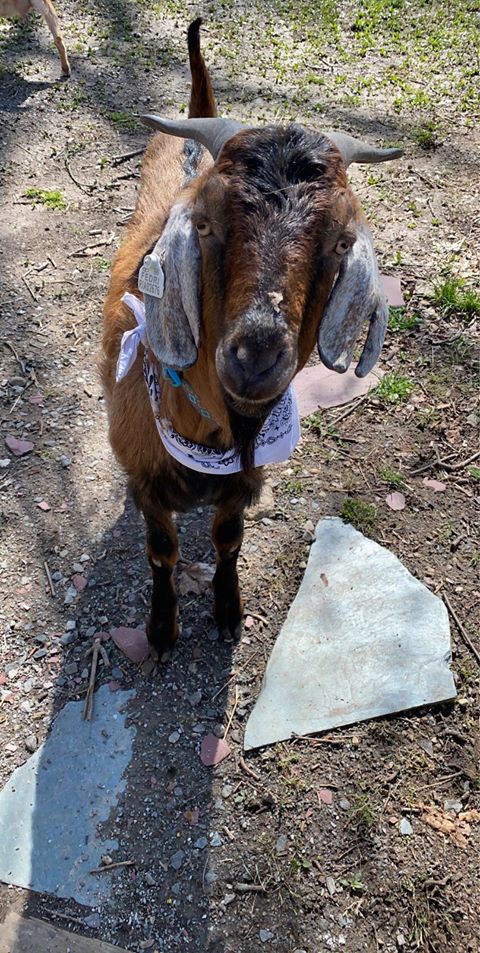 PROVIDENCE, R.I. (WLNE)- The Rhode Island Society for the Prevention of Cruelty to Animals has given an update on three goats rescued from unsanitary conditions earlier in April.
Barry, Dixie, and the Nigerian dwarf goat Cupcake have all found a loving home together alongside a RISPCA-alum, a great dane named Lola.
The three goats were discovered by law enforcement alongside other livestock animals and a Shetland pony living at a location in Portsmouth without adequate food and shelter.
The previous owner had relinquished control of the animals, which were placed up for adoption by the RISPCA.
The group is still looking for homes for other animals rescued from that location, along with plenty of other rescued animals.
They are also conducting a spring fundraiser. More information can be found on the group's website.
According to a statement on the RISPCA Facebook page, pets have been affected by the COVID-19 pandemic as well, with some low-cost veterinarians having to close their doors, and owners struggling to buy food.
Donations support efforts to ensure these animals are taken care of, and the group's rescue efforts.
©WLNE-TV/ABC 6 2020