Rescued seal pup rehabbing at Mystic Aquarium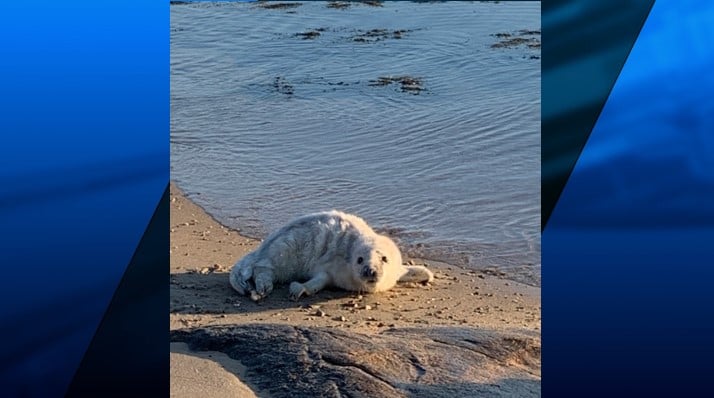 MYSTIC, Conn. (WLNE) – A stranded seal pup was rescued over the weekend and is now rehabbing at Mystic Aquarium's Animal Rescue Program.
This marks the first seal to be healing with the program since it resumed operation in November.
The aquarium said the young seal was found on the shores of Mason's Island in Stonington, Connecticut on Saturday.
Officials with the aquarium believe that due to human and canine activity on the beach, the seal pup's mother was scared away and never returned.
Video courtesy of Mystic Aquarium. 
The seal pup has a white coat, which is referred to as lanugo. This is the coat of fur that baby grey seals have at birth and infancy, which means his mother gave birth recently.
Luckily, the Mystic Aquarium and their Milne Center clinic are located less than five miles down the road from where the baby seal was found. The animal rescue team was able to quickly transfer the pup to the facility.
According to aquarium staff, the pup seems to be healthy, and is set to receive nutrition necessary for proper rehabilitation before being released back into the wild.