Resident, family members accuse Bannister Center For Rehabilitation & Health Care of neglect
"I don't think he should have to live his last days like this."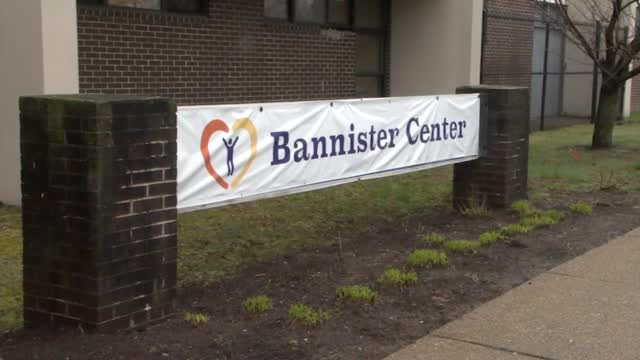 PROVIDENCE, RI (WLNE) –
Family members of a man suffering from cancer at Bannister Center for Rehabilitation and Health Care say they've filed a formal complaint with the Rhode Island Department of Health, accusing the facility of neglect. "I walked in and he was laying in a bed – with no covers on, freezing, shaking – and full of stool," says the family member of Curtis Starks who wishes to remain anonymous.
Starks tells ABC6 News he has been receiving care at Bannister Center for just over a month receiving palliative care for prostate cancer, and has at times been forced to sit in his own feces for several days. "Only way I got changed was when my ex came up here and washed me up and everything," says Curtis.
The family also alleges emergency call buttons in the room Starks shares with another patient were not working for several days, leaving the family fearful for his safety. Starks says they noticed the buttons stopped working on Friday, but were not fixed until Tuesday. "If it had been a fire or something and I had pressed it, nothing would have happened."
The family member says while they will be bringing Starks home soon, they are concerned about the treatment of other patients. "He's dying of cancer, and he's blind. And I don't think he should have to live his last days like this," says the family member.
In a statement, a spokesperson for the Bannister Center Jeff Jacomowitz says the following in response to the allegations:
"After a visit by the Rhode Island Department of Health regarding allegations from this family, the Department found no evidence or signs of any neglect with this particular resident, this includes any problems or concerns with sanitary and toiletry areas.
This resident, coming from hospice care, has (been) getting better and better each day, all because of the hard work by the staff at Bannister Center. This resident has also been in rehab and eats well.
This resident is very capable of eating with a fork and knife and other eating utensils. This all comes from the vast improvement this resident has made since being in hospice care at first.
The Call Bell was an issue for a few hours on one day but by that evening, Bannister Center maintenance had corrected the problem.
All in all, we feel that these attacks by this family here at Bannister Center are fully unjustified and suspect other motives. Bannister Center has a well-known open door policy whereby leadership and social work speak to each family upon admission to inform them of this policy. Every day the care and safety of our residents and staff are our first priority."
ABC6 News did reach out to the Rhode Island Department of Health to confirm a formal complaint has been filed, and received the following statement:
"The complaint and investigation processes are confidential. This is to ensure that people feel comfortable submitting complaints about facilities and licensees."