Residents and Volunteers Move Community Garden in Providence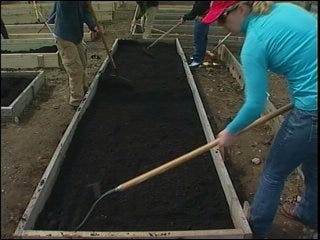 ABC6 Cameras were rolling at Joslin Park, Sunday, as residents and volunteers helped to revitalize the Olneyville neighborhood.
Residents and volunteers worked side-by-side to create a permanent home for the Manton Ave. community garden. organizers overseeing the project hope to make the garden a flourishing center of the community.
moving the garden is the first phase in the revitalization of Joslin Park.