Residents concerned as more hotels pop up on Newport's waterfront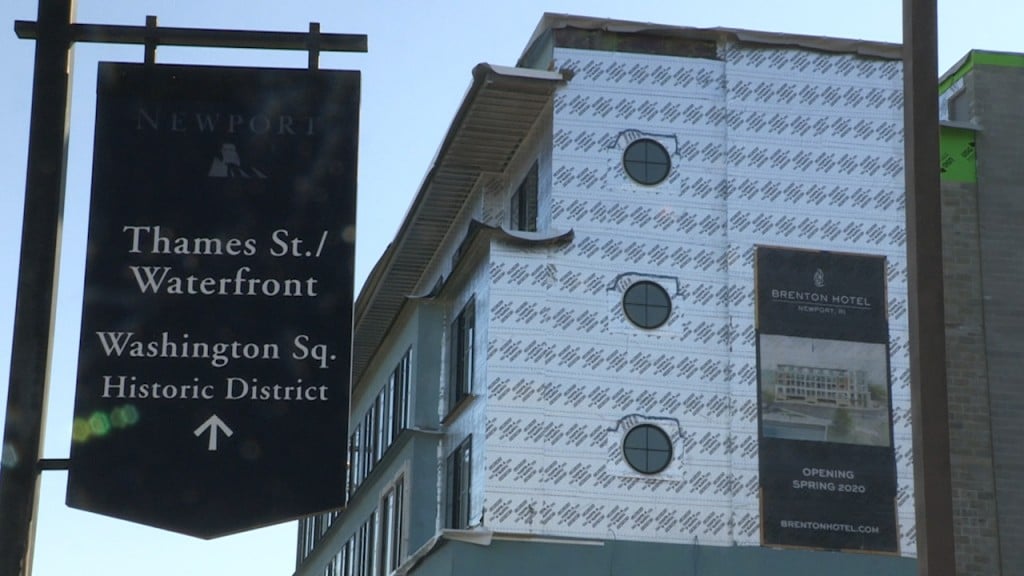 NEWPORT, R.I. (WLNE) – As two new hotels are in their final stages of construction on Newport's waterfront, another is in the works, and it has residents worried about the city's future.
The city's planning board said developers have submitted a proposal to them for a hotel on Lee's Wharf, which would occupy what is now a parking lot.
David Martland, attorney for the property owner, said it will be named Manchester Hotel, and will be two stories and have 21 rooms.
It's just one of several proposed in the city.
Construction on two hotels on America's Cup Avenue is set to finish up this spring – Hammet Wharf Hotel, with 84 rooms, and Brenton Hotel, with 57 rooms.
There's also a proposal for a hotel Waite's Wharf, one underway on Broadway, and the Carpionato Group is expected to have two hotels at their north-end development at the former Newport Grand Casino property.
"Hotels popping up helter-skelter, no plan, no vision. We need to put them on hold and we need to focus on year-round economy," said resident Beth Collins.
Collins said city leaders need to come up with a plan before developers take over.
"They're overtaking the waterfront but they're actually overtaking the soul. We live in a very historic seaside community and unfortunately, right now, our city council does not have a vision, a strategic plan," said Collins.
Newport City Councilor Justin McLaughlin said the city does have a strategic plan focusing on economic development, transportation and mobility, communication, and infrastructure.
McLaughlin said when developers submitted proposals for the Hammet and Brenton hotels, it was unexpected, but zoning allows for it and the city council doesn't have the authority to reject them.
Residents Alana and Joe Hearn are also concerned about overdevelopment. They created a petition last year that got the city to halt development in the North End with a six-month moratorium.
"We're interested in development, but we want it to be smart and considerate," said Joe Hearn.
"That we are making sure that we're not overtaxing the infrastructure of the city and that we're considering what the residents here need," added Alana Hearn.
The Hearn's want to make sure development is balanced with resident input so that Newport doesn't lose its charm.
"We understand why people want to come here to develop, but there's only so much Newport to go around."
© WLNE-TV 2020