Residents protest over cancellation of 'Drag Queen Story Hour'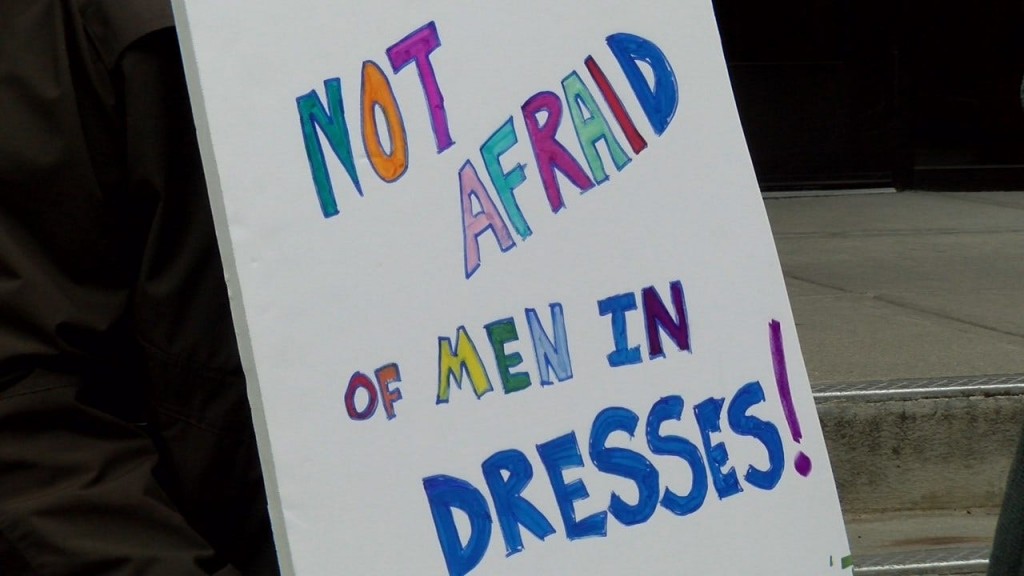 BRISTOL, R.I. (WLNE) – With the cancellation of a scheduled 'Drag Queen Story Hour' at the Rogers Free Library in Bristol, parents and those in the LGBTQ community say they are upset and hurt.
Dozens gathered outside the library Thursday night to protest the decision.
"I was horrified and embarrassed," said parent Paul Virgadamo. "I really love this town and I want us to stand up for inviting people in."
After the library initially posted the event on Facebook last week, it unleashed a firestorm of comments both for, and against the event. Some called the event confusing for children. Others used derogatory language.
The story hour was to include crafts, and books about inclusion and diversity.
But after so much backlash, the library canceled the event Thursday.
"Because they didn't want to bring their kids, they took it upon themselves to really cause harm to the community and take away those kids' opportunity to see this unique event," said Lisa Peterson, who organized the protest.
Protesters say the move reinforces negative stereotypes about the LGBTQ community.
"Just shocking that a public institution in our community would reinforce the fears of a few small minded individuals," said Michael Campbell, who also goes by drag name, Cherri Maraschino.
The Drag Queen set to host the story hour, Ramona Mirage, says she was told it was canceled mostly for security concerns.
"I was very disappointed, I was very frustrated," said Mirage by phone. "I would have been happy to forgo my pay in order to pay a security officer."
Children at Thursday's protest say they were looking forward to learning about someone different and are hopeful it will be rescheduled.
"We're protesting to have it back on so we can have every child understand what it's about to be gay, lesbian, bisexual, things like that!" said Jessenia.
The library has not returned our request for comment.
However in emails shared with us by Mirage, the library director had said while she was in favor of the event herself, "Bristol is not ready for this type of presentation."
"I believe that the library is for everyone and I don't think that anyone should be excluded from doing anything here," said Liam, who was hoping to attend the event.
Mirage says she hopes to still host the story hour on the same date at a different public location.
©WLNE-TV / ABC6 2019