Residents shocked after chunk of Newport's cliff walk collapses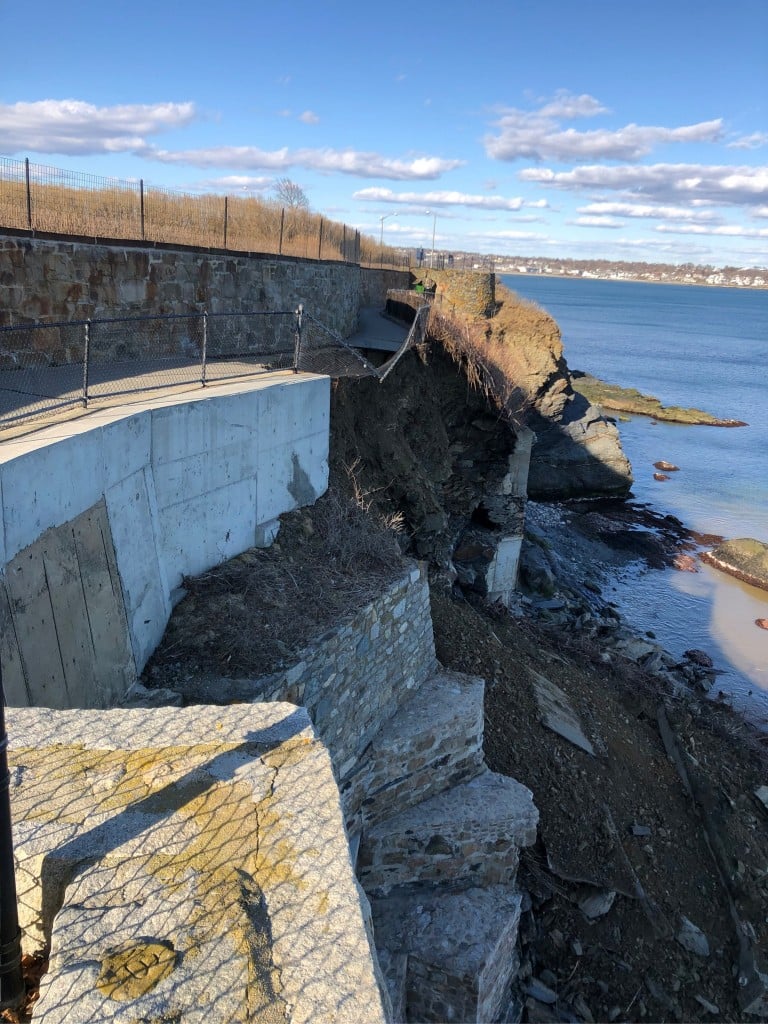 NEWPORT, R.I. (WLNE) – A chunk of Newport's beloved cliff walk collapsed Thursday, shutting down a portion of the walk from Narragansett Avenue and Webster Street.
No injuries were reported. Newport Police used drones and K9 units to survey the area and make sure no one was stuck under the rubble
According to Newport City Manager, Joe Nicholson, the collapsed portion is about a 20-feet section. It's believed to be caused by erosion and there remains concern that pieces in the impact section will continue to crumble.
Nicholson insists that outside of the closed off area, the walk is safe and open.
Residents in Newport were shocked by the news.
"When I heard later in the day that the section we had walked on at about 7 or 8 in the morning had fallen away, I was really shaken up," Newport resident Patsley Fanlay said. "Pretty lucky no one was on the walk at that hour."
"I couldn't believe it," resident Sarah Peppercorn James said. "We used to walk literally every morning back and forth across that bit. A chunk fell down!"
"There's still a concern that they would one collapse when we don't know it or after a storm," Ashley Timms said. "And there's concern if they would have to close down the cliff walk to do maintenance, we'd be left without our favorite place in the world."
The cliff walk is Newport's biggest attraction, drawing in over a million people a year. President and CEO of Discover Newport, Evan Smith, says its not clear how long repairs will take, but it will likely be a while.
"Thank goodness no one was hurt. Should this incident have happened maybe during peak travel time when there's more people in Newport, we would be looking at this story in a very different way," Smith said. "These types of things are happening more often, and we have to acknowledge coastal erosion as a growing problem in our state."