Residents speak after man shot, robbed on Federal Hill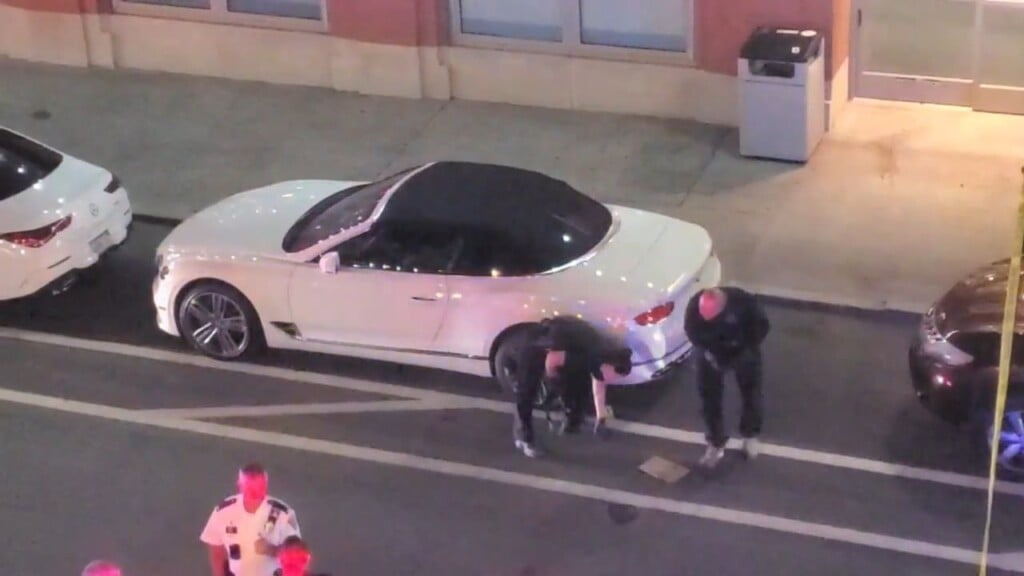 PROVIDENCE, R.I. (WLNE) — A man is recovering after he was shot and robbed on Federal Hill early Monday morning.
Providence police said a man was sitting in a parked car with his girlfriend outside of Walgreens on Atwells Avenue when another man approached the car, held up a gun, and demanded his valuables.
The victim told police a shot was fired before he could hand anything over to the thief.
For Federal Hill resident Sharon Barthel, waking up to the news of a violent robbery in her neighborhood is shocking.
"Stuff like that is just nuts, nuts," Barthel said.
The man was robbed of an estimated $50,000 worth of jewelry.
"I walk down there all the time, I walk my dog everyday, I'm out walking her for lunch today," Barthel explained.
"I'm always walking around the neighborhood, and you know, people come from all over the place and you never know what's going to happen, but normally, I feel safe around here, but random things like that are just happening and I feel like people think they can get away with stuff like that," Barthel continued.
Barthel further explained that in the last nine years she's lived on the Hill, there always seems to be something that happens once the weather gets warm.
"It's almost like every summer there's one thing that happens, where everyone goes, where did it come from?" Barthel asked.
It's no secret the Hill sees an influx of visitors on the weekends, especially during the summer with Al Fresco dining on Saturdays.
"I think people are coming in thinking there are people with money up here at certain time over the weekends, because, you know with all the restaurants, bars, nightclubs, that's really what it is," Barthel said.
Due to the strong community in the area, Barthel doesn't think the incident will affect businesses on Atwells Avenue.
"Everyone that lives here, works here, so we want to make sure that everybody continues to flourish and be successful and its a great place, its a great place to be," Barthel continued.
The victim was taken to the hospital with non-life-threatening injuries. Police have not released any details about any arrests or suspects at this time.