Residents Vote to Regionalize Somerset and Berkley High Schools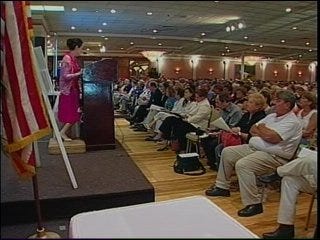 Residents held the second meeting on regionalizing the Somerset and Berkley high schools Monday night.
Some 1600 people turned out to cast votes and roughly 900 of them were in favor of combining the two districts' high school-age classes. Berkley's high-school students have been attending Somerset High for years under an agreement between the two towns, but the districts are now finally regionalized on the high-school level.
Last week's attempt at reaching a decision failed because of audio problems the police department was investigating as possibly malicious.
ABC6 Reporter Malini Basu was at the meeting and has the latest from Swansea.