Restaurant Mediterraneo on Federal Hill is closing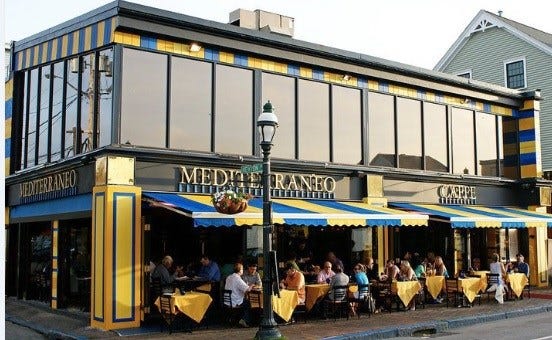 By Stephanie Vargas
news@abc6.com
A Rhode Island restaurant is closing it's doors Saturday.
The restaurant Mediterraneo, on Federal Hill, is closing its doors Saturday night at 11 p.m. because the owner received an offer he couldn't pass on.
No one is losing their jobs and everyone has been offered new positions with the locations they are expanding.
The building was sold along with two other homes nearby. The owner says this will bring him a new opportunity and give him time to travel with his kids and parents.
The Marrocco Group owns Cafe Dolca Vita, Gepettos, Hotel Dolce Villa and the future Biergarten, which opens mid November. They are all located on Federal Hill.
Some of the restaurant's favorite dishes will remain at new pricing. The restaurant has been open since 1997.
(c) WLNE-TV 2015