Restaurant owner arrested on sexual assault charges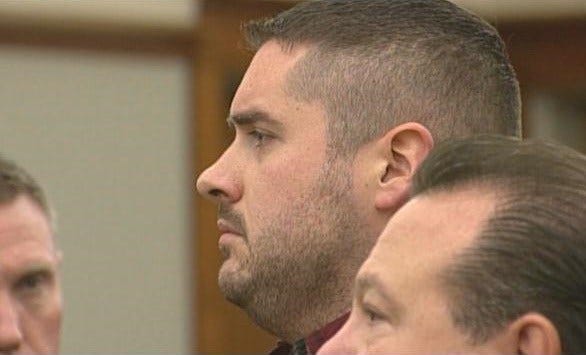 By News Staff
Reporting by Matt Blanchette @mattblanchette
news@abc6.com
The owner of an East Greenwich restaurant is under arrest for allegedly sexually assaulting one of his employees.
Police tell ABC6 that Treven Leonard was arrested at DiMare Restaurant & Bar, which he owns with is wife, on South County Road in East Greenwich around 4 p.m. Thursday after search and arrest warrants were issued.
A 22-year-old female employee told police that Leonard pointed a knife at her chest and touched her inappropriately. Weeks later she says another incident went even further, in which he groped her and made sexual advances.
East Greenwich Police interviewed several employees of the restaurant and also seized computers and surveillance footage from the business.
Leonard faces two counts of second degree sexual assault and two counts of felony assault. He was arraigned today at Kent County Courthouse and released on $25,000 bail with surety. He is scheduled to appear in Superior Court on June 8th on the felony charges.
The restaurant was closed today with a sign on the door citing a family emergency. Their Facebook page says the establishment will be closed throughout the weekend.
© WLNE-TV 2015