Restaurant owner letting most employees stay on unemployment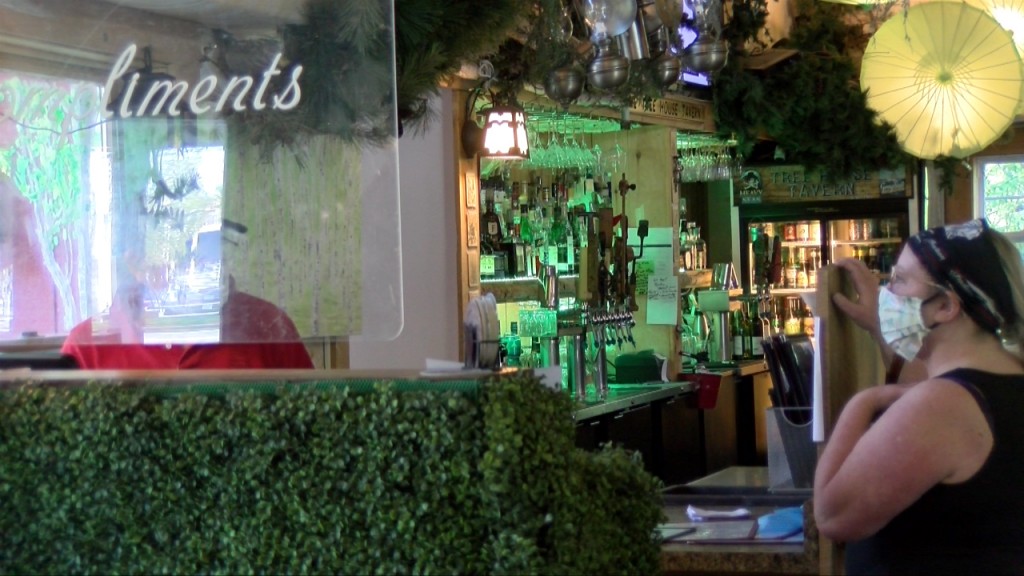 WARWICK, R.I. (WLNE) — As the Tree House Tavern in Warwick adapts to new regulations, owner Michael Gerard is letting most of his staff stay on unemployment for now.
"They're making more on unemployment than the risk of coming here and having three people share 40 guests, and hoping they don't have a pizza and a pot of tea," he said.
That's because social distancing regulations mean fewer tables and less of a chance for a stable income.
Gerard says he's lucky to have outdoor space to work with, but it's still nowhere close to the tables they would normally have.
That's why the owner says he's only calling in a few servers for this coming week.
"The first round of serving outside will be a learning experience," he said. "So we need fewer people before we start to quicken the pace."
But he hopes to be able to call in the full staff by mid-June.
Customers say they're looking forward to that too.
"The staff are top notch," said Louie Stravato of Warwick. "Everybody from the owner on down, they just make it a pleasant place to be."
"I know a lot of the waiters and waitresses here at the Tree House," said Dan Harrop of West Warwick. "They're almost like family, and I hope many of them come back."