Restaurant pioneer George Germon passes away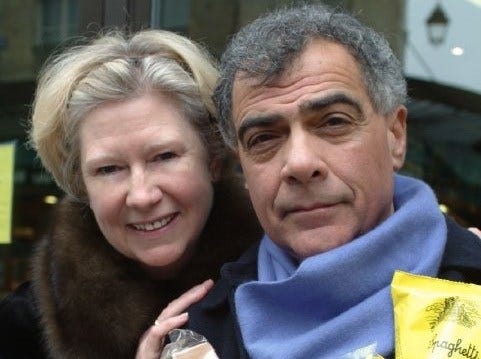 By Bianca Buono
@BiancaBuono
The Providence restaurant community has suffered a huge loss.
George Germon, restaurant pioneer and owner of Al Forno, died Tuesday at 70-years-old.
Germon was able to completely transform something as simple as a pizza.
"Who would ever think that after all the years pizza had been made up until the 1980s, that all of a sudden somebody could come along and make pizza better than it had ever been made before. And that was George's gift," said Bob Burke, co-owner of Pot au Feu.
The famous wood-grilled pizza at Al Forno on South Water Street paved the way for Providence to become a foodie destination.
"Before anyone knew any other restaurants in Providence, they knew Al Forno and they've just made a huge impact on our community," said Kristen Adamo, vice president of marketing and communications at the Providence Warwick Convention Bureau.
One of the many impacted is Germon's longtime friend and fellow restaurant owner Bob Burke.
"Our entire restaurant community owes a great debt to George," explained Burke.
Germon leaves behind his wife and restaurant partner Johanne Killeen.
"You can't really say George without saying Johanne. It's almost as if their names should just simply be merged together because they were such an unbelievable collaboration," said Burke.
The two were a dynamic force. They took on numerous TV shows and even cooked for President Obama.
But they managed to stay humble through it all.
"If you walked into the kitchen, you'd wonder who is this big, big time chef because he never sought out the limelight," Burke said.
The restaurant community will continue to mourn the loss of George Germon but his influence on the city is here to stay.
"No matter where you go you're going to find just a touch of Al Forno in their legacy," Adamo said.
© WLNE-TV 2015