Resting Celtics Fall to Hawks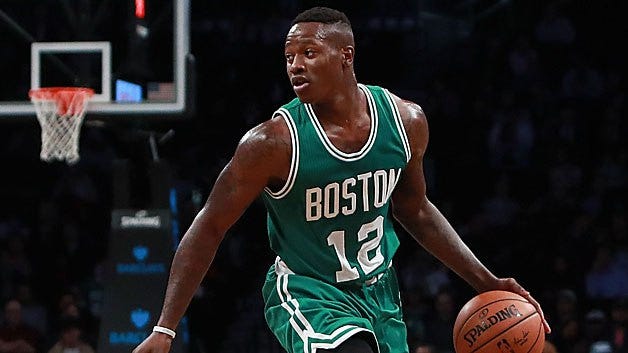 Taurean Prince scored 33 points, getting help from Isaiah Taylor and Dewayne Dedmon down the stretch to help the Atlanta Hawks overcome a 13-point fourth-quarter deficit and beat the playoff-bound Boston Celtics 112-106 on Sunday.
Taylor and Dedmon scored nine straight points for the Hawks after they trailed 103-101 with 2 minutes remaining. With the No. 2 spot in the Eastern Conference already locked up, Celtics coach Brad Stevens left Al Horford, Jayson Tatum, Jaylen Brown and Terry Rozier on the bench for the entire fourth quarter.
Rozier had 10 points, nine assists and eight rebounds for Boston, which had beaten Atlanta in the other three meetings this season. Tatum scored 19, Horford had 16 and Greg Monroe scored 17 as the Celtics lost for the third time in four games.
Prince added eight rebounds and five assists, and Damian Lee scored 14 with eight boards for the Hawks, who have beaten playoff teams in back-to-back games but still have the worst record in the Eastern Conference. Taylor had 13 points and Dedmon scored 10.
The Celtics took a 20-8 lead with 4 minutes left in the first quarter and nursed that edge through the second before Atlanta took advantage of a four-point play on a clear-path foul by Tatum, followed by a Prince 3-pointer that turned a 73-63 deficit into a one-point game.
The Celtics opened the fourth with a 9-2 run to take a 13-point lead. But Atlanta tied it 99-all on a four-point play by Mike Muscala with 5:32 to play. After taking a 101-99 lead, the Celtics made five straight trips down the floor without scoring before Monroe's tip-in made it 103-101 with just over two minutes left.
That's when Taylor and Dedmon took over.
KYRIE SURGERY
Stevens said Kyrie Irving's surgery was a success and he should be ready to return next season. The point guard had two screws removed on Saturday from his left knee, which had developed an infection. The screws were inserted after he broke his kneecap during the 2015 Finals.
Irving has not played since March 11. Rozier started at point guard on Sunday, the 11th time in 12 games he had been in the starting lineup after coming off the bench for all but three of the previous 67 games.
TIP-INS
Prince scored 10 in the first quarter, five in the second and 10 in the third. … Boston's Semi Ojeleye had a career-high 13 points.
UP NEXT
Hawks: Finish the season at home against Philadelphia on Tuesday.
Celtics: At Washington on Tuesday.