Retired Marine Colonel Helping Shape Lives in Pawtucket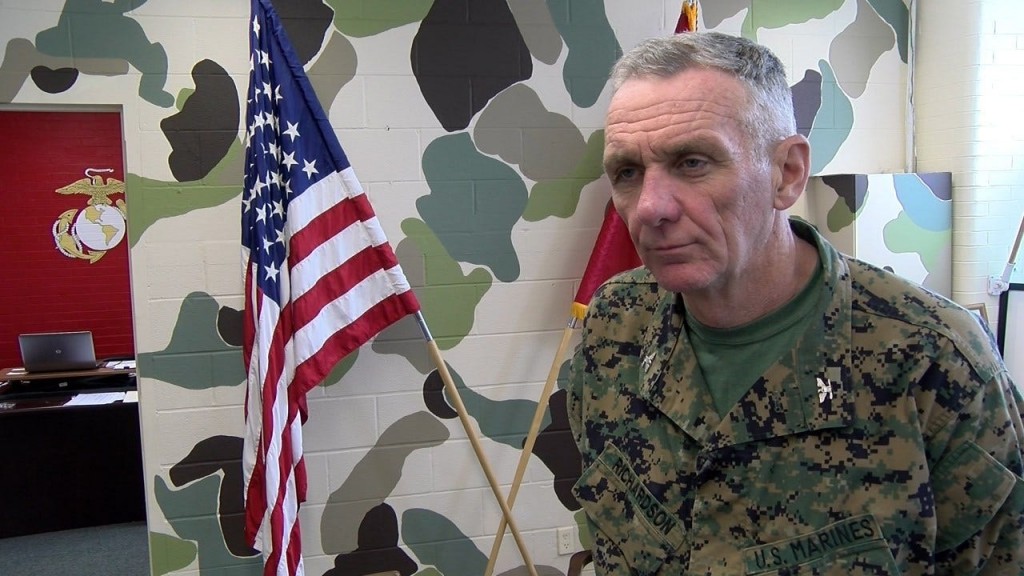 By: Tim Studebaker
Facebook: @TStudebakerABC6
Twitter: @TStudebakerABC6
Email: tstudebaker@abc6.com
PAWTUCKET, R.I. (WLNE) – When Rhode Island native Colonel Jeffrey Richardson retired from the US Marine Corps after 27 years, he felt his work wasn't done just yet. Today, you can find him serving as the Senior Marine Instructor for the Marine Corps Junior ROTC program at Tolman High School in Pawtucket.
During his military career, Richardson taught law at the Naval Justice School, so after retirement, becoming involved in this program seemed like the perfect fit. Richardson is helping students navigate toward their future, whether or not that future is in the military.
Richardson says, "There are some students who kind of use this as an anchor. It helps them get through and make sure they graduate high school. Other students press on to go into the military themselves. And, other students will use this program as a springboard to try to get a college education."
He gets to know his students, and helps to shape their future. It's a future that could have been very different if he hadn't come along.
Richardson says, "It's very rewarding because, you see, it's one of the few electives at high school that you have the same instructors all four years. You see them graduate four years later, and you see a lot of maturing during that time period."
Last year, the program was named an honor school by the Marine Corps Junior ROTC, performing in the top 20 percent in the nation. It was also named a career and technical education academy by the Rhode Island Department of Education.
Richardson says, "It's always nice to know you're doing a good job."
Tolman High School senior Matt Silva has been involved in the JROTC program all four years of high school.
Silva says, "This program definitely made an impact on my future, because I'm currently enlisted in the Rhode Island Army National Guard. It helped me with leadership, leading people, and knowing what to do in charge."
Senior Maya Barbosa has also been in the program since her freshman year. She's also enlisted in the Rhode Island Army National Guard, and she plans to go to Rhode Island College for nursing. She credits the program for helping her find her way.
Barbosa says, "This class has shown me a lot and has taught me a bunch of leadership skills and responsibility, and I feel like it will help me a lot in the future if they ever put me in a leadership position."
© WLNE-TV / ABC6 2019