Revolution Snap Seven Game Winless Streak With Victory Over Chivas USA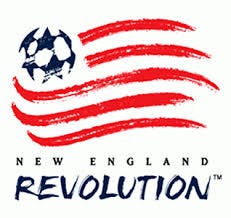 FOXBOROUGH, Mass. (AP) – Lee Nguyen scored and New England goalkeeper Bobby Shuttleworth got his sixth shutout of the season to help the Revolution beat Chivas USA 1-0 on Saturday.
Nguyen's shot from long range in the 56th minute was his team-leading ninth goal of the season. He settled a deflected ball that fell to his feet at the top of the box and sent a shot off the hand of Chivas USA goalkeeper Dan Kennedy.
Shuttleworth made several saves for New England (9-12-3) to keep Chivas USA (6-12-6) scoreless for a fifth consecutive match. Felix Borja's turnaround shot in the 18th minute forced a diving save. Borja also had an open look blocked in the 64th minute. Erick Torres' header to the lower left corner was knocked away at the last moment in the 72nd minute.

AP-WF-08-24-14 0214GMT