Revs Beat Sporting Kansas City on Jones Goal in 85th Minute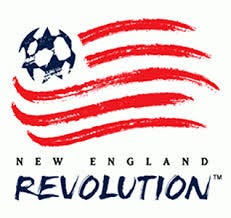 Jones scores in 85th, Revolution beats KC 3-2
KANSAS CITY, Kan. (AP) _ Jermaine Jones scored his first MLS goal in the 85th minute to give the New England Revolution a 3-2 victory over Sporting Kansas City on Friday night.
New England (14-13-3) moved into a tie with Kansas City (13-11-6) for second place in the Eastern Conference _ three points behind D.C. United.
New England built a 2-0 lead in the first half. Kelyn Rowe was on the receiving end of Kevin Alston's cross, and Rowe slid it past goalkeeper Eric Kronberg in the 22nd minute. Defender Jose Gon?alves scored in the 35th minute after he stole the ball on the Revolution's side of the field and dribbled to the top of the 18-yard box for a shot.
Kansas City responded with two goals in the second half. Paulo Nagamura raced onto Kevin Ellis' through-ball and blasted a shot in the 54th minute. Two minutes later, Nagamura headed a ball into the box and Dominic Dwyer sent it home for his 20th goal of the season.
AP-WF-09-27-14 0229GMT