Revs Clinch Playoff Spot with Win Over NYC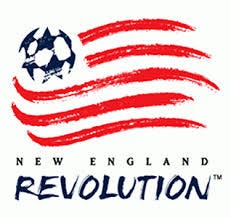 Revs news release…
NEW YORK CITY – The New England Revolution closed out the 2015 regular season with a 3-1 win over New York City FC on Sunday evening at Yankee Stadium. Lee Nguyen, Charlie Davies and Kelyn Rowe each scored for the Revs who clinched a berth in the Audi 2015 MLS Cup Playoffs with the win. New England will now face D.C. United on the road in the single-game Knockout Round on Wednesday night at RFK Stadium with the winner advancing to the Eastern Conference Semifinals which start next weekend.
It took just two minutes for New England to go in front as Nguyen scored his seventh goal of the season. A Jermaine Jones free kick found the feet of Nguyen who quickly played a pass forward to Charlie Davies. Davies played the ball straight back to Nguyen inside the box and he cut past one defender before slotting a right-footed shot underneath New York City goalkeeper Josh Saunders to give the Revs and early 1-0 lead.
Following the early goal, both sides pushed numbers forward. In the eighth minute, Teal Bunbury fired over the bar for the Revs while Frank Lampard hit a shot into the side netting from close range in the 14th minute for NYC FC, who had already been eliminated from playoff contention heading into the day. In the 37th minute, New York City defender Chris Wingert had a pair of chances but he was denied on each occasion by Revolution goalkeeper Bobby Shuttleworth.
Less than a minute after Shuttleworth's saves on Wingert, Davies got on the end of a long ball from Jose Goncalves to score his 10th goal of the season. Goncalves played a long, left-footed pass over the top of the New York City defense for Davies, who shrugged off the challenge of Jason Hernandez at the top of the box and then hit a left-footed shot that beat Saunders inside the far post, making the score 2-0.
Frank Lampard hit the crossbar shortly after the Davies goal and Shuttleworth was forced to save a low free kick from Andrea Pirlo, but the score would stay 2-0 in favor of the Revolution heading into the halftime break.
Ten minutes into the second half, the Revs extended their lead with Kelyn Rowe flicking a near post header past Saunders from a Chris Tierney corner kick, making the score 3-0 in favor of New England. This was the first time this season that the Revs had scored three times in a road game all season long.
The home side pulled back a goal in second-half stoppage time as David Villa converted penalty kick, placing his shot low, past the dive of Shuttleworth, after Revolution midfielder Daigo Kobayashi had been called for a handball inside the box, making the final score 3-1 in favor of New England.
Santander Man of the Match
CHARLIE DAVIES – Returned to the starting lineup and had a goal and an assist for the Revs, setting up Lee Nguyen's 2nd minute opener and then scoring the eventual game-winner in the 38th minute. He finished with a team-high four shots, three of which were on goal.
Next Game
The Revolution will open the Audi 2015 MLS Cup Playoffs at 7:30 p.m. on Wednesday night when they travel to face D.C. United at RFK Stadium. The broadcast details for that game will be announced later tonight with the winner advancing to the Eastern Conference Semifinals where they will face either the New York Red Bulls or Columbus Crew SC.
New England Revolution at New York City FC
October 25, 2015 – Yankee Stadium (New York City, N.Y.)
New England Revolution 3, New York City FC 1
Scoring Summary:
NE – Lee Nguyen 7 (Charlie Davies 4) 2'
NE – Charlie Davies 10 (Jose Goncalves 2) 38'
NE – Kelyn Rowe 7 (Chris Tierney 6) 55'
NYC – David Villa 18 (Penalty Kick) 91+
Misconduct Summary:
NYC – Kwame Watson-Siriboe (Yellow Card) 77'
NYC – Tommy McNamara (Yellow Card) 86'
NE – Diego Fagundez (Yellow Card) 88'
New England Revolution: Bobby Shuttleworth; London Woodberry (Kevin Alston 46+), Andrew Farrell, Jose Goncalves, Chris Tierney; Scott Caldwell, Jermaine Jones © (Daigo Kobayashi 67'); Teal Bunbury, Lee Nguyen (Diego Fagundez 75'), Kelyn Rowe; Charlie Davies.
Substitutes Not Used: Brad Knighton, Steve Neumann, Andy Dorman, Juan Agudelo
STATS: Shots 12, Shots on target 5, Saves 5, Corner kicks 7, Offsides 1, Fouls 7, Possession 38.5%, Passes 329 (68.4%)
New York City FC: Josh Saunders; R.J. Allen, Shay Facey (Kwame Watson-Siriboe 46'), Jason Hernandez, Chris Wingert; Andrew Jacobson, Andrea Pirlo (Patrick Mullins 74'); Khiry Shelton (Kwando Poku 56'), Frank Lampard, Thomas McNamara; David Villa ©.
Substitutes Not Used: Ryan Meara, Angelino, Sebastian Velasquez, Mehdi Ballouchy.
STATS: Shots 19, Shots on target 6, Saves 2, Corner kicks 7, Offsides 0, Fouls 12, Possession 61.5%, Passes 523 (80.7%)
Referee: Jair Marrufo
Assistant Referees: Corey Rockwell and Adam Garner
Fourth Official: Jorge Gonzalez
Weather: Cloudy and 68 degrees
Attendance: 34,150
Team Records:
New England Revolution: 14-12-8, 50 pts.
New York City FC: 10-17-7, 37 pts.
Additional Game Notes
With the win, the Revolution finish the 2015 regular season with a 14-12-8 record for 50 points. That leaves them in fifth place in the Eastern Conference.
The win clinched a playoff berth for New England for the third straight season and the 13th time in club history.
It also snapped a four-game winless streak for the Revs.
New England has now won its regular-season finale in each of the past four years.
This is the fifth time in Revolution history that they have recorded 50 or more points in a season.
The Revs finish the season series with a 2-1-0 record against NYC FC, winning each of the last two meetings.
New England was 5-10-2 for 17 points on the road this season.
Revolution head coach Jay Heaps made two changes to the team that lost 1-0 at home to Montreal last weekend with Teal Bunbury and Charlie Davies each returning to the lineup in place of Diego Fagundez and Juan Agudelo, who each began the match on the bench.
Lee Nguyen gave the Revs a 1-0 lead after just two minutes with his seventh goal of the season and his second in three games against NYC FC.
His goal is tied for the second-fastest New England goal this season, matching a Diego Fagundez goal at home against the New York Red Bulls on Sept. 16. Nguyen scored the Revs' fastest goal this season, tallying inside the first minute at Columbus on June 24.
Charlie Davies was credited with the only assist on the goal, giving him four on the season. That was his first assist since a 3-0 win over Orlando City on Sept. 5.
Davies' four assists tie an MLS career-high, which he set last season.
Charlie Davies scored his 10th goal of the season in the 38th minute, making the score 2-0 in favor of the Revs.
Davies is the fourth different player in as many years to score 10 or more goals for the Revolution, joining Saer Sene (11 in 2012), Diego Fagundez (13 in 2013) and Lee Nguyen (18 in 2014).
This is the 17th time that a Revolution player has scored 10 or more goals in a season and Davies is the 11th different player to accomplish the feat for the club.
That goal was his first since Aug. 1, ending a run of nine-straight games without a goal.
Jose Goncalves was credited with the only assist on the goal. He now has two assists this season, equaling his total from 2014.
London Woodberry was forced to exit the game in first-half stoppage time with a right ankle injury. He was replaced by Kevin Alston.
Kelyn Rowe scored New England's third goal in the 55th minute, heading in a Chris Tierney corner kick.
Rowe's seven goals equal his career-high, which was originally set in 2013.
Chris Tierney finishes the season with six assists, setting a new career-high.
David Villa converted a late penalty kick for New York City, denying the Revs their first shutout since Sept. 5
That goal was the 47th allowed by the Revs this season with 21 being scored by Designated Players.
Bobby Shuttleworth finished the game with five saves.
That penalty was the first conceded by the Revolution since July 25 at Chicago. For the year, the Revs conceded eight penalties while earning three.
The Revs finish the season 13-4-6 when scoring first compared to 1-8-0 when conceding the game's opening goal.
Scott Caldwell started and played the full 90 minutes in central midfield. He was the only Revolution player this season to appear in all 34 of the club's regular-season games.
Chris Tierney moved past Taylor Twellman for fifth place in club history in minutes played. He has now played 15,080 regular-season minutes since originally joining the Revs in 2008.
With 10 goals on the season, Charlie Davies finished the year as the club's Golden Boot winner. He finished the season three goals ahead of Juan Agudelo, Lee Nguyen and Kelyn Rowe who each had seven goals this season.
The Revolution finished the season with a 3-1-1 record against expansion teams, going 2-1-0 against NYC FC and 1-0-1 against Orlando City.