Revs Stop Eight Game Losing Streak by Shutting Out the Rapids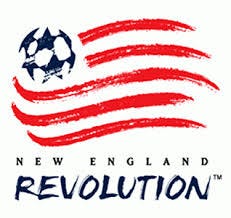 Revolution beat Rapids to end 8-game losing streak
FOXBOROUGH, Mass. (AP) _ Lee Nguyen had a goal and an assist and the New England Revolution beat the Colorado Rapids 3-0 on Wednesday night to end an eight-game losing streak.
New England had only scored four goals during the losing streak that was one short of the club record.
In the 10th minute, New England (8-11-2) took its first lead in a match since May 24. Nguyen's shot inside the box deflected off Drew Moor for an own goal. Thomas Piermayr was handed his second yellow card for Colorado (8-7-6) in the 74th minute for a rough challenge just outside the box. Nguyen's ensuing free kick cleared the wall and landed in the upper right corner of the net.
Four minutes later, Nguyen sent a through ball to Kelyn Rowe, who took three dribbles and found the back of the net.
AP-WF-07-31-14 0216GMT