Reward quadrupled for clues on Dunkin' robber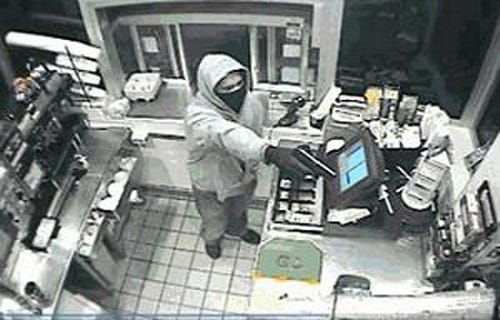 Alana Cerrone
acerrone@abc6.com
$10,000 is now the hefty reward for any information on the
infamous Dunkin' Donuts robber.
Since June, police have been searching for a suspect tied to 12
Dunkin' Donuts armed robberies across the state of Massachusetts. Dunkin' Donuts and Canton police then turned
to the public and offered $2,500 as a reward for anyone who can give information
leading to the arrest and conviction of the suspect.
Now, that reward has increased to $10,000.
Robberies include Dunkin' stores in Plainville,
Norton, North Attleboro, Raynham, and Canton.
If you have seen anything suspicious or have any information, you are urged to
call Canton Police at 781-828-1212.
The suspect, pictured in a surveillance image, was
wearing a hooded sweatshirt and black mask, and carried a black handgun.
Photo Courtesy Canton Police
© WLNE-TV 2013